Hands-on learning and Waldorf education are all about active learning. Movement games and activities get our bodies warmed up so that our minds are ready for the lessons. Everyone benefits from movement games for children.
Clapping, bean bag games, rhythmic stepping or marching, and hand movements to nursery rhymes are all fun and engaging ways of bringing movement into our homes.
Movement can be a good warm-up in the morning as well as a great way to "breathe out" after a period of deep concentration like writing a summary into a main lesson book.
My favorite way of bringing movement to children is by reciting verses while passing bean bags. 😉
And so today, I'm sharing not only how to pass bean bags but also how to make your own bean bags. I even have a few verses that are perfect for reciting while passing bean bags with your child or children.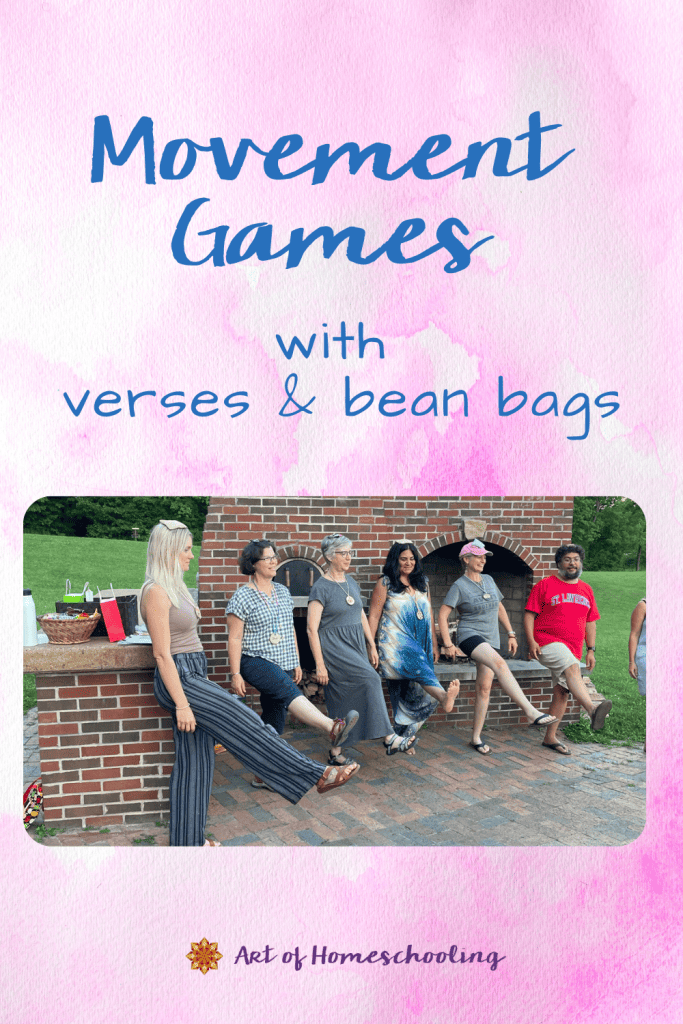 How to Pass Bean Bags
This can be done with two or more people facing each other or in a circle. Each person needs their own bean bag.
Stand in a circle (or if just two of you, face each other). Hold your bean bag in your right hand with your palm facing the ceiling.
First, pass to yourself by bringing your hands together in front of your body, turning your right hand over while holding onto your bean bag and passing it into your left hand as it faces the ceiling now.
Next, take your hands and arms out to the sides of your body (or straight in front of you in a twosome). Position your empty right hand to face the ceiling ready to receive a bean bag from your neighbor, and your left hand facing the floor ready to place the bean bag into your neighbors open hand.
Once you add the verse recitation, you'll adapt your passing rhythm to the rhythm of the verse.
This post contains my referral links for your convenience. You can read my full disclosure policy here.
Bean Bags & Circle Time
Many verses can be recited with bean bag passing. This is also a wonderful way to memorize a poem. Just like kindergarten children enjoy hand motions to rhymes, elementary children enjoy doing something while reciting verses. Especially at home where many children become self-conscious during "circle time."
Some children become so self-conscious that they simply cannot participate or they make it difficult for anyone else to participate! No worries, you can find ways of bringing movement throughout your day with these and other games.
Just to give you some perspective, Rudolf Steiner never mentioned "circle time." He did recommend all sorts of "ring games," as well as gymnastics exercises, to help develop confidence, concentration, balance, control and coordination, a sense of rhythm, direction, and form in space.
But "circle time" as we know it is an American invention! Steiner also encouraged verse recitation as a way of regulating the breath.
Here are more tips on How To Do Circle Time at Home.
If you want to bring more games and movement to your homeschooling days, I highly recommend the book, Games Children Play by Kim Brooking-Payne, for activities and game ideas. The subtitle is "How Games and Sport Help Children Develop." This book has ideas for kindergarten, the elementary years, and even teenagers.
How to Make Bean Bags
Bean bags make a wonderful handwork project, too. A good size is about 4 or 5 inches, and bean bags can be round or square. I recommend using felt as no finishing seams are needed.
Wool felt is best, or a wool and rayon blend. Check out my wool recommendations here. This is a natural material that feels better than synthetic and lasts longer without pilling.
Simply cut two pieces of felt from a round or square template. (You can make the template out of card stock.) And then stitch the two sides together. Children as young as seven or so can whip stitch around the edges, or older children might enjoy learning the blanket stitch.
If you are new to hand stitching, here are visual instructions for the whip stitch and the blanket stitch.
Remember to be patient with handwork projects, stitching a little bit each day. By leaving a little space open for filling the bean bag, you can then pour in rice or beans. The younger the children, the larger the beans so that you don't have the beans slipping out between the stitches! You might need to do a little repair here and there to keep anything from leaking out! It's fun to stitch simple designs on the front as well.
Verses for Bean Bag Passing
Here are a few verses to try once your bean bags are finished:
King Winter
King winter now is in the land
He rules with cold and frosty hand.
He makes Jack Frost touch nose and toes
And gives our cheeks a shiny glow.
Calendar Rhyme
In January falls the snow.
In February, cold winds blow.
In March peep out the early flowers.
Then April comes with sunny showers.
In May, the roses bloom so gay.
In June, the farmer mows the hay.
In July, bright shines the sun.
In August harvest has begun.
September turns the green leaves brown.
October winds then blow them down.
November fills with bleak and drear.
December comes and ends the year.
Want more ideas for weaving movement into your homeschooling days? Check out the Inspired at Home membership where we have over 25 masterclasses including Teaching & Learning with Games.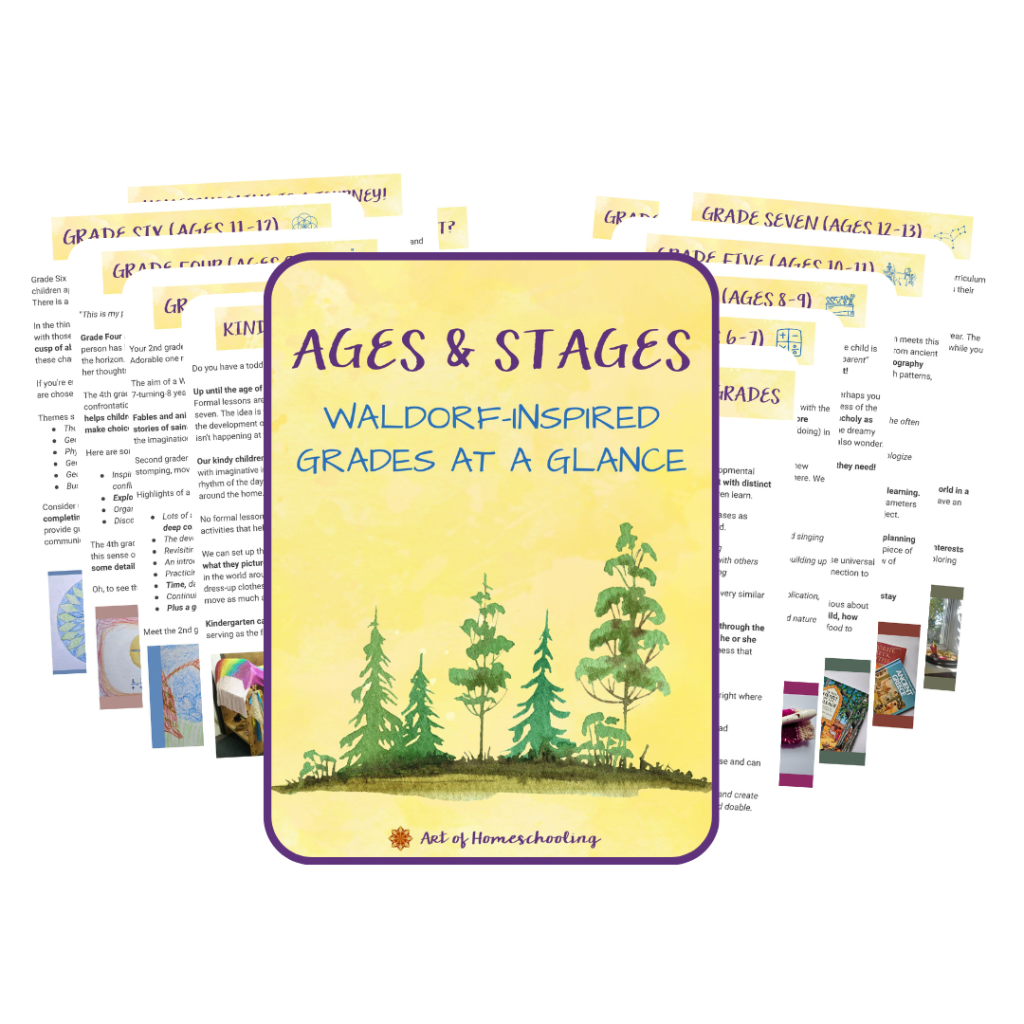 Free AGes & Stages Guide
Discover the wonders of each stage of learning so you can bring your children exactly what they need and homeschool with more confidence.