Where Are You on the Homeschooling Journey?
Whether you've purchased curriculum already, are creating lessons yourself, have been at this for a few years, or are just starting your homeschooling journey —
You can design a homeschool life you love. A homeschool that works for everyone in your family – including you!
Your homeschool has its own unique, quirky nature ~ reflecting your lifestyle, approach, strengths, and challenges. This is to be celebrated! 🎉
When you honor WHO your family is, let go of comparisons, and get comfortable customizing your life and the lessons ~ you will feel a sense of freedom.
The days of overwhelm can truly be a thing of the past!
Rhythm is Often the Answer…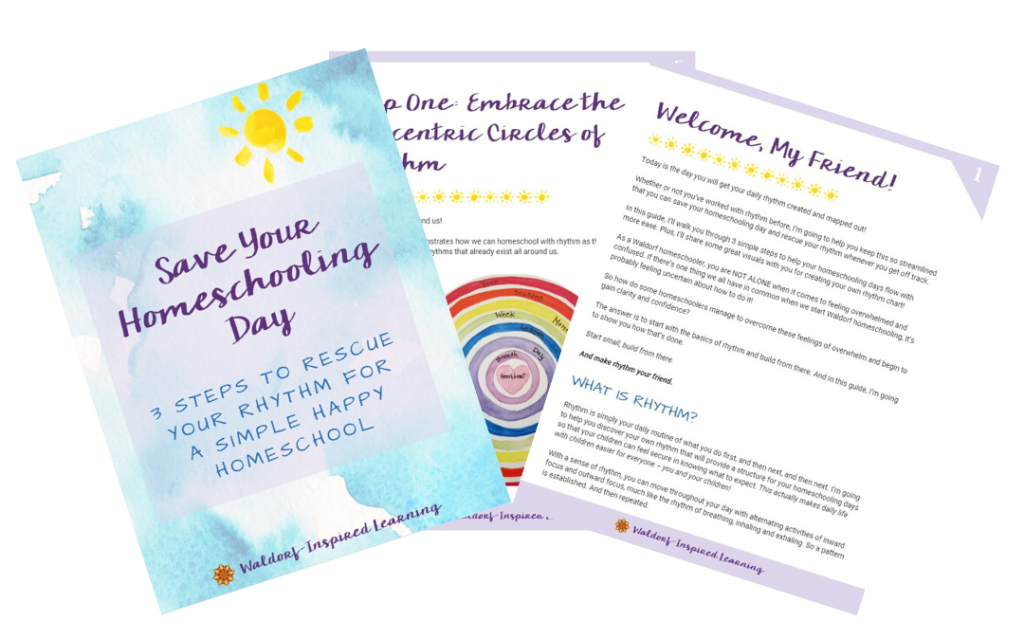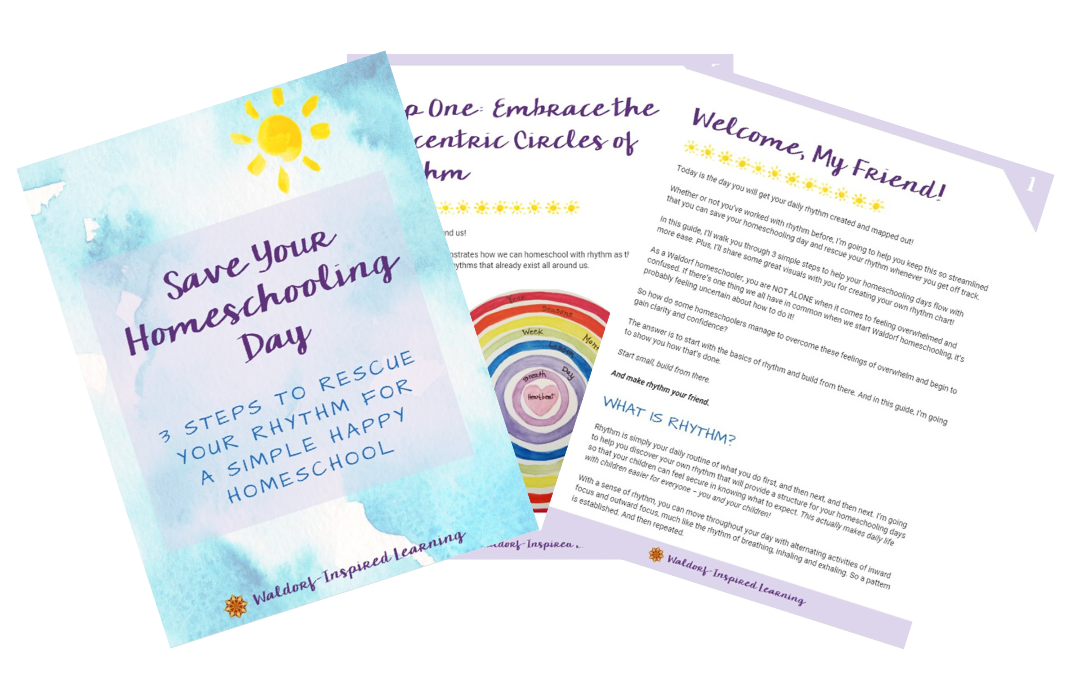 You can create a simple, doable daily routine you stick with. So you're in charge again, the kids know what to expect, & lessons get done!
This 18-page FREE GUIDE walks you through the steps.

Grab your copy of Save Your Homeschooling Day: 3 Steps to Rescue Your Rhythm for a Simple Happy Homeschool and get started today.

Hi, I'm Jean
Homeschooling parents come to me after they've tried everything. After purchasing 700 pages of curriculum, feeling like they're failing, not measuring up, and drowning in overwhelm. 😕
I'm one of the only homeschooling mentors who says you're actually way better off NOT following someone else's curriculum…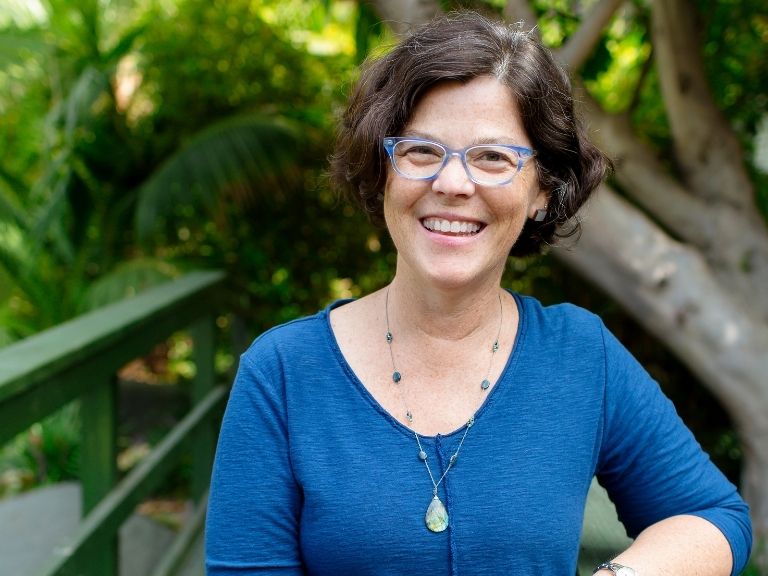 Because when you realize your homeschool life is not an "open and go" kind of operation – and that it will thrive from your attuned customized inspiration – you'll feel so much better teaching your kids.
I help all kinds of holistic homeschoolers discover simplicity, plan truly authentic lessons, and thrive living the homeschooling life. 🌳
How Can I Help You Today?
As Seen On…
Latest Podcast Episodes