When happenings in the world seem crazy and scary, parenting anxiety goes up. After all, this is the world our children will inherit. In response, I want to offer you three songs of peace.
The world does not always feel like a warm and welcoming place. For us or our children.
So, I've been wondering, "what's a mother to do?"
I voiced my anxiety and dilemma to my women's circle friends. We're a group of six women who've been singing together every week for over twenty years!
Turns out, we were all feeling a bit jangled and unsure and nervous. So, we decided to spend time recording songs of peace. Songs to share with you and other women and mothers around the world.
I offer you songs of peace.
My hope is that these songs bring you a sense of connection to all people everywhere. And especially to other mothers who feel a little unsure about the world we are passing on to our children.
My other hope is that they may also inspire you to start a singing circle!
Our circle, which we now call Heartsong, grew out of a need for adult female connection when most of us had very young children.
We started with a Mom's night out. First, we met monthly, then twice a month, and then weekly on Wednesday evenings.
How did we begin singing? Honestly, we got tired of talking so much! We were talking about parenting and education and how hard it was to be with little children 24/7.
We wanted to do something more uplifting with our time than talk about our daily lives. Something that would bring us more serenity when we returned home.
The idea of singing came up. And so it began.
When words fail, music speaks.
We are not a performance group. Our singing together is more like meditation and prayer. Really, it's a form of inner work – a way to get quiet and connect with what really matters. The essential.
I offer three songs to you for now. There are more to come.
May you be at peace.
May your heart remain open.
Song Recordings

Deep Peace
Deep peace within me,
Deep peace all around me.
Deep peace for all beings.

We Are One
We are one, we are one.
We are one in the spirit, we are one.
Hallelujah, Hallelujah
We are one in the spirit, we are one.

May We Be At Peace
May we be at peace,
May our hearts remain open.
May we awaken to
The light of our own true nature.
May we be healed,
May we be a source of healing for all beings.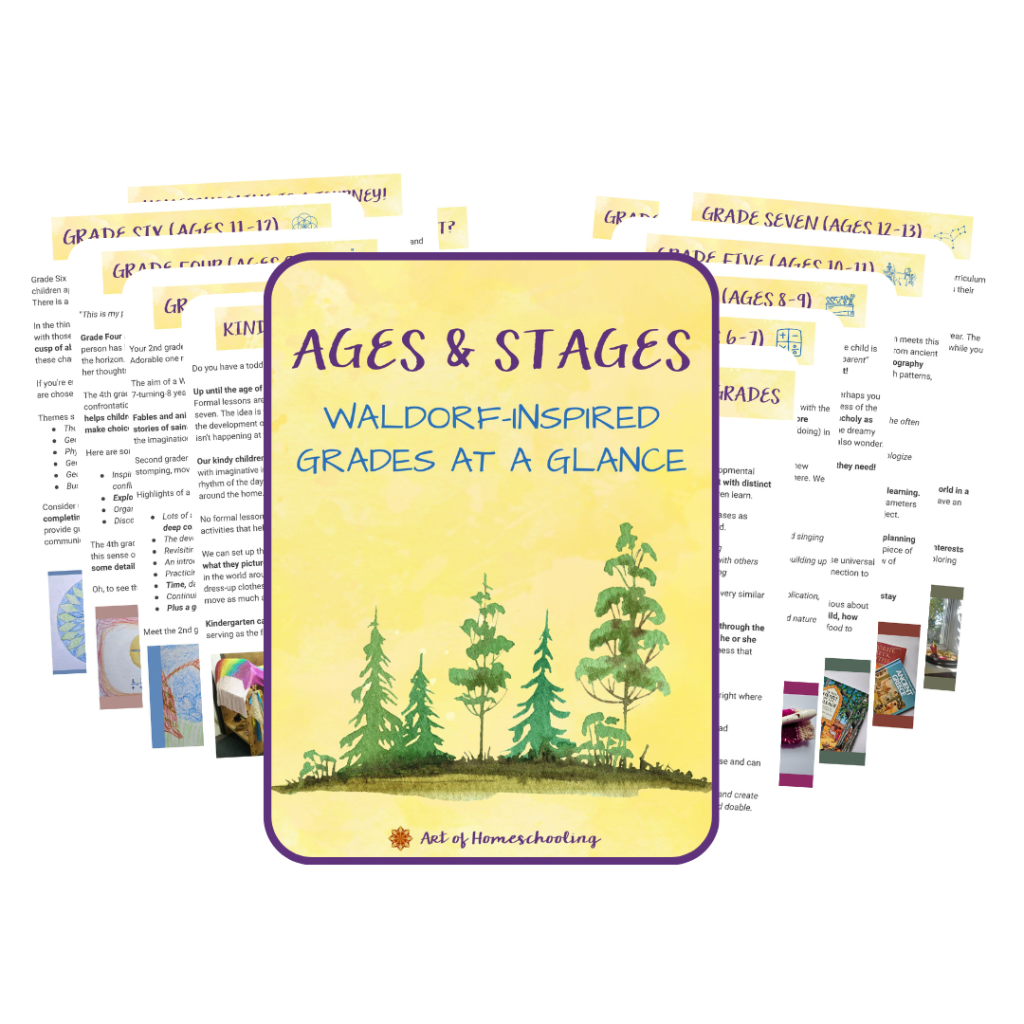 Free AGes & Stages Guide
Discover the wonders of each stage of learning so you can bring your children exactly what they need and homeschool with more confidence.