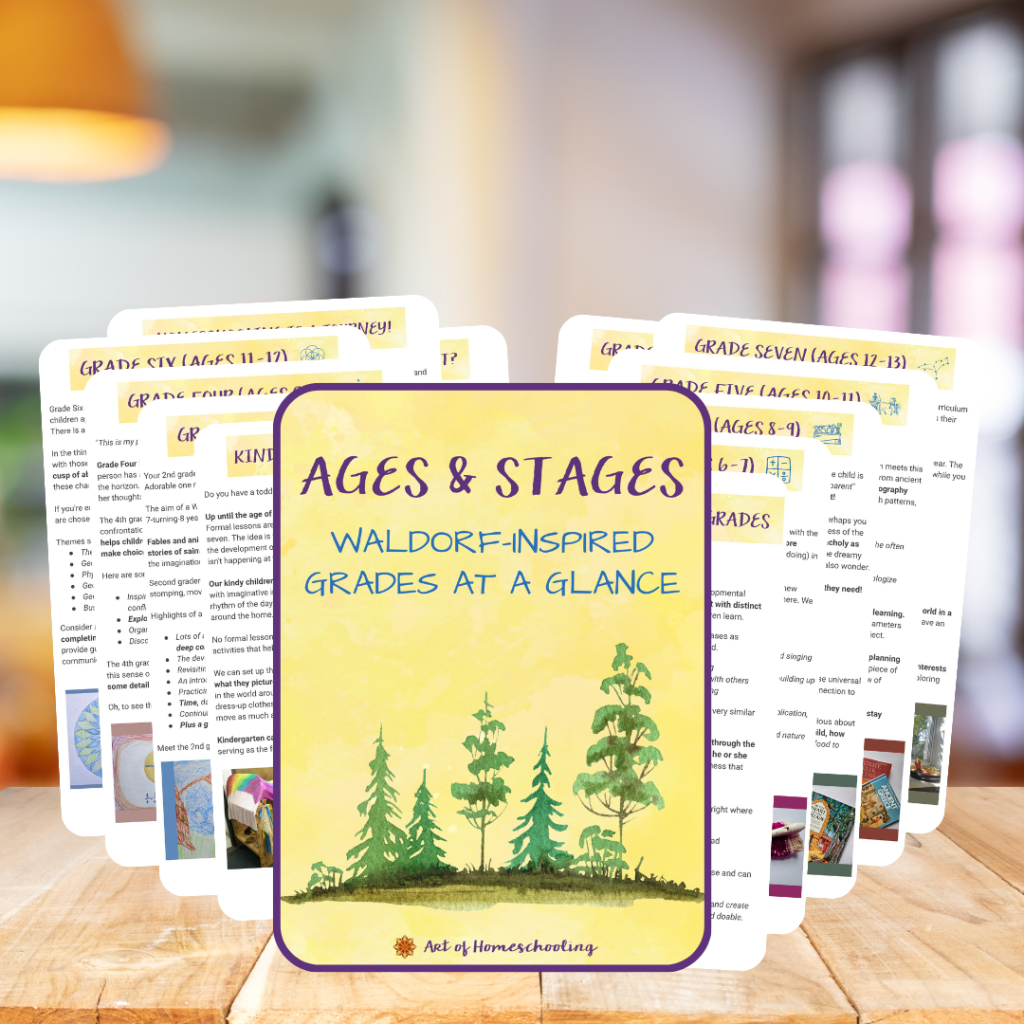 free download
Discover the wonders of each stage of learning so you can:
✨ Bring your children exactly what they need
✨ Let go of your anxiety about what you "should" be doing with your kids
✨ Homeschool with more confidence & less stress
Get the guide to a simple holistic homeschool!
Want to bring stories & lessons to your children that satisfy their whole being?
This sweet little Ages & Stages Guide will help you to…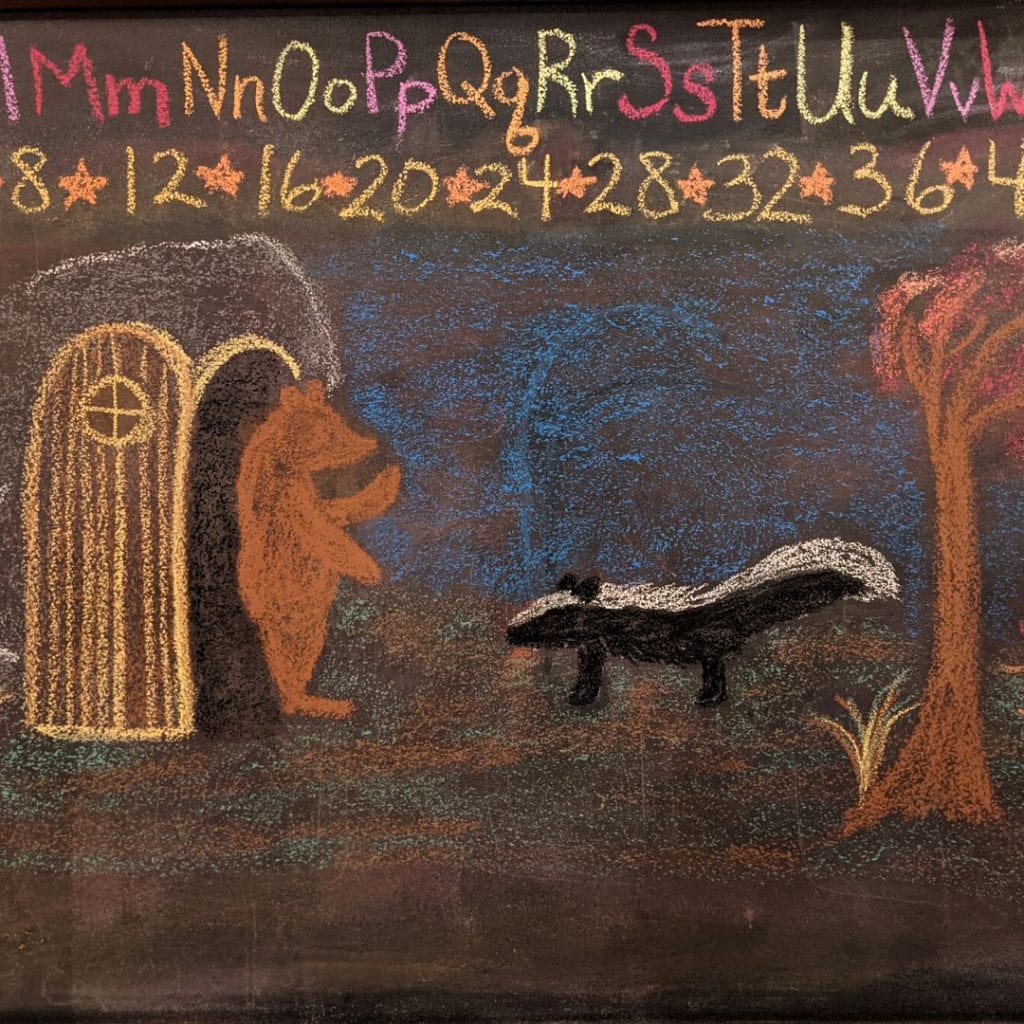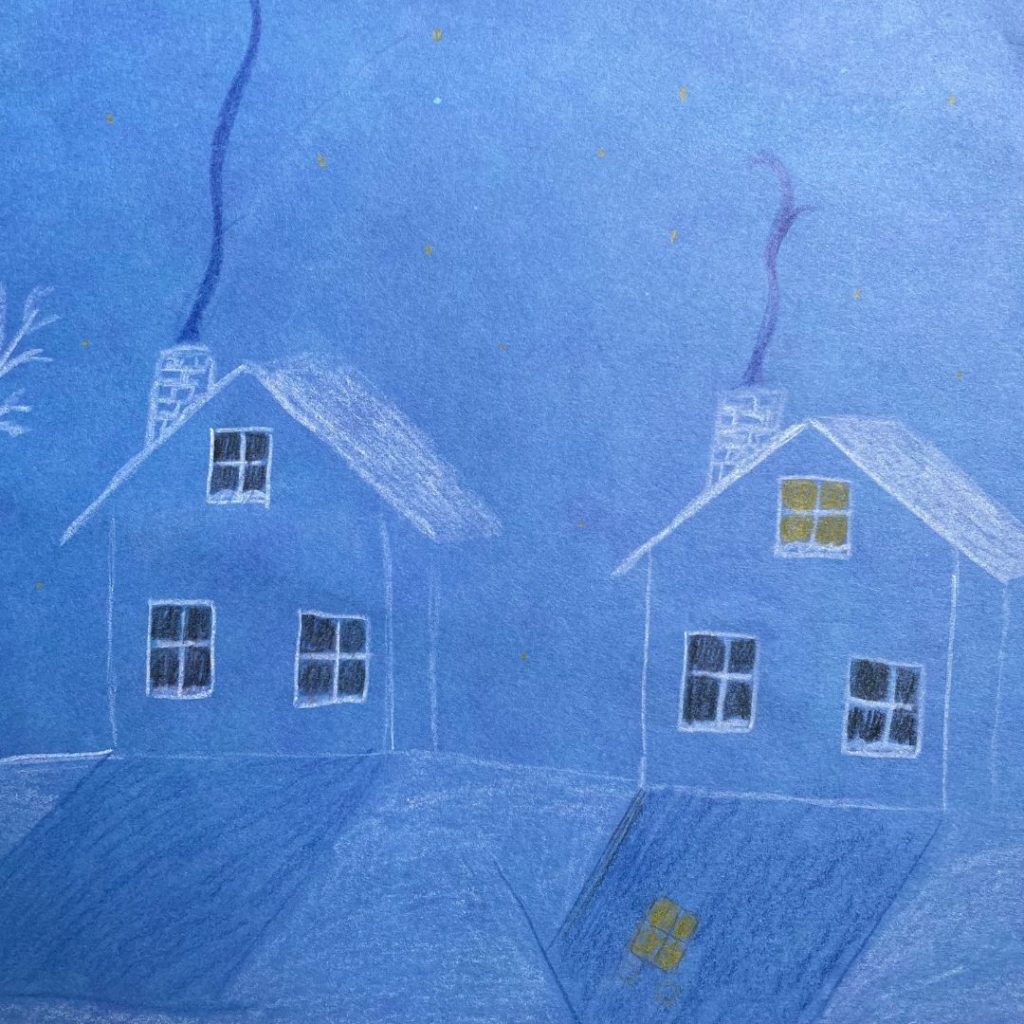 Pause and Remember the Essence
Ages & Stages will guide you to connect with your child from a place of curiosity.
So you can approach each age and stage of learning in a fresh new way.
Here's What's Inside Ages & Stages K-8…
For each grade K-8, you'll find a description of children at that age, how they see and interact with the world, as well as how they tend to behave.
Then you'll see what lesson topics, activities, or projects you might bring to match that stage of development, the Waldorf curriculum by grade.
Ages & Stages is grounded in the Waldorf approach, offering you support to go alongside whatever curriculum you use and guidance as you craft your own lessons.
The Waldorf approach is holistic and emphasizes the development of the whole child ~ intellectual, emotional, physical, and spiritual ~ through a curriculum that integrates the arts, practical skills, and experiential learning.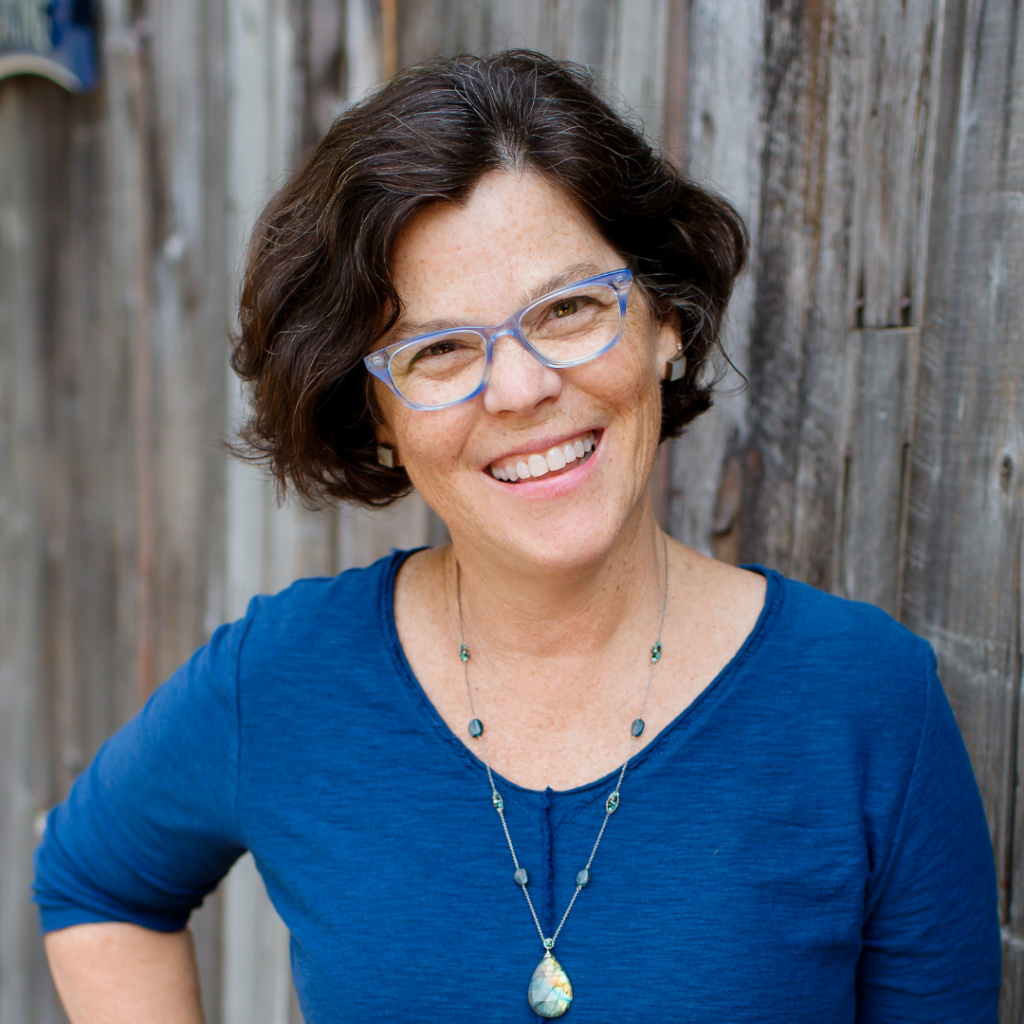 Hi, I'm Jean!
I love helping homeschoolers start where they are and feel good about themselves.
Since 2008, I've helped thousands of parents find their way to thriving in homeschooling, no matter where they are on their homeschooling journey. Starting in the early 1990s, I homeschooled our 3 children for 25+ years. Now they're all grown up!
Here at Art of Homeschooling, I offer online courses, coaching, planning tools, an online membership community, and in-person retreats for holistic homeschoolers. Let me know how I can help you!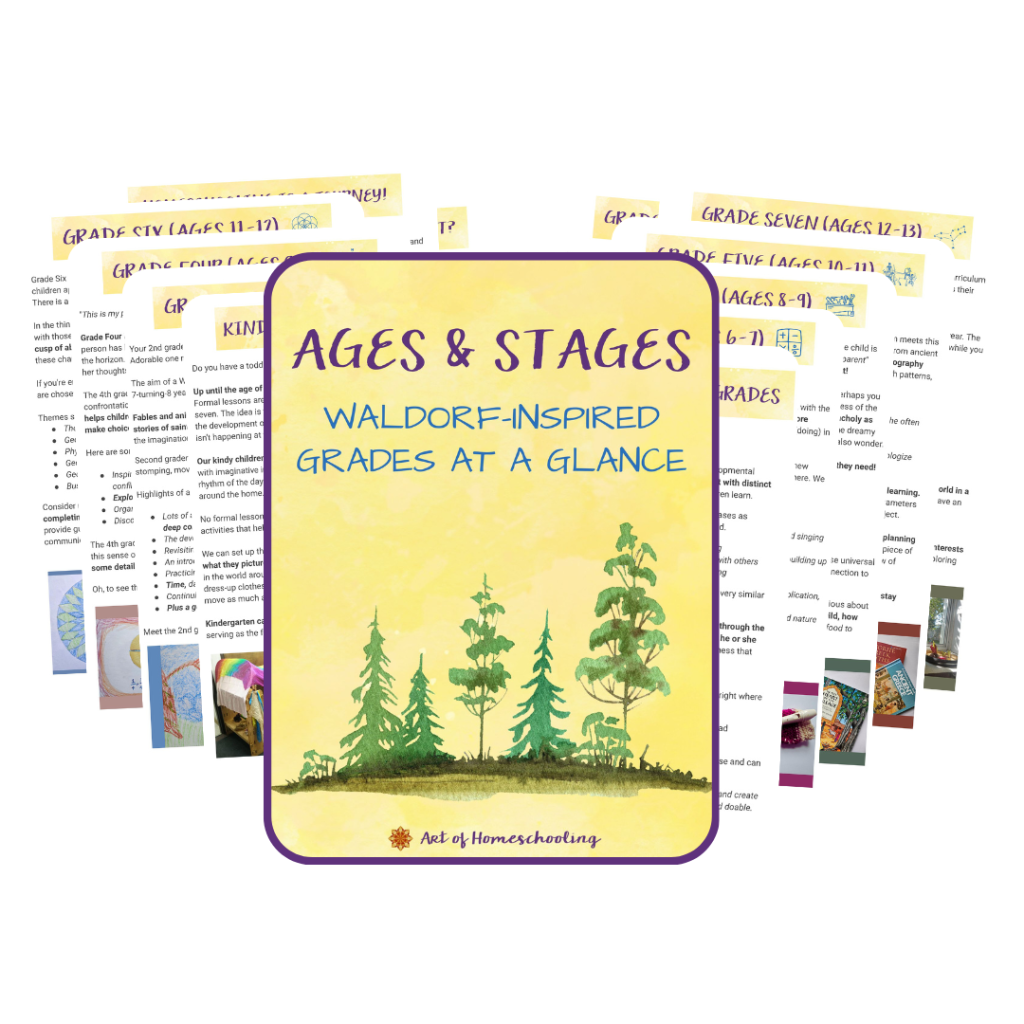 Step back, observe, & see your child with fresh eyes.
Download this FREE 12-page Ages & Stages guide instantly so you can discover the deeper needs and motivations of your children >>