Episode 4: Why Are We Homeschooling? How to Write Your Family Vision
If a friend or neighbor were to ask you, "Why did you choose to homeschool?"…how would you answer that question?
A homeschool vision statement can REALLY help to guide you on your homeschooling journey and as a family!
In fact, it can act as a compass as you answer questions about curriculum and resources, make decisions along the way, plan what your homeschooling days will look like, and set goals for the future.
Consider the questions I share in this episode of the Art of Homeschooling podcast and see what a powerful exercise this can be!
"Our vision statement became a beacon of light to guide us through the days and years in a really sweet and nurturing way!"
Click Image Below for Sample Homeschool Vision Statement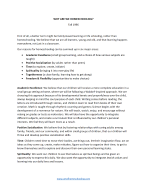 Highlights
Why create a homeschool vision statement?
Connect with your values.

Build a foundation for your family and your homeschool journey.

Check your decisions along the way against the vision you have created.

Through the years, celebrate your achievements!

Here are three questions to consider:
Why did we decide to homeschool?

What do we hope for our kids at the end of our homeschooling journey?

How will we get there? What will this journey look like from day to day?

"When we start any conversation or decision-making with our values, we add depth."

Resources
If you want more guidance in sustaining your homeschooling journey in accordance with your values, the Inspired at Home membership community is the place to start.
Inside the membership, you'll find a community of homeschooling families, monthly masterclasses to inspire you along the way, and weekly group coaching to support you!
And if calling me for a chat could help you craft your vision statement or make decisions about the day to day path of your homeschool, you can find all the details here book a session with me: Mentor with Jean.
You'll might also enjoy…
Another creative way to craft a vision for your homeschool is through the process of creating a vision board. Read more about it here: How to Make a Vision Board.
Just starting out on your homeschooling journey? Read more of my reflections here: Reassurance for Homeschoolers.
Never Miss an Episode!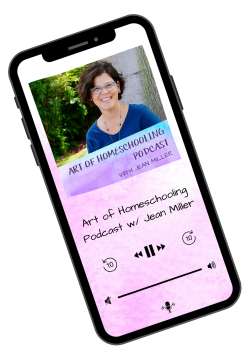 Subscribe & Listen
About the Art of Homeschooling Podcast
The Art of Homeschooling Podcast is for parents who are ready to thrive in homeschooling. In each episode, we share stories and strategies so you can drop the overwhelm and get in touch with inspiration. You CAN create a homeschool life you love. 
I'm your host, Jean Miller, homeschooling mother of three now-grown children. And here at the Art of Homeschooling, we keep it sweet and simple so you can focus on cultivating creativity and connection at home.
Check out all podcast episodes here.
And you can save this episode for later or share this on Pinterest with the image below.