Do you take time for weekly homeschooling reflection? To reflect on how things went in your homeschool during the past week? And think about what adjustments you want to make the next week?
I know for me, in my years of homeschooling three children, reflection so often got overlooked!
I wanted to offer a back-to-homeschool gift for you and decided to create a Weekly Reflections Journal to support your week-to-week transitions. ?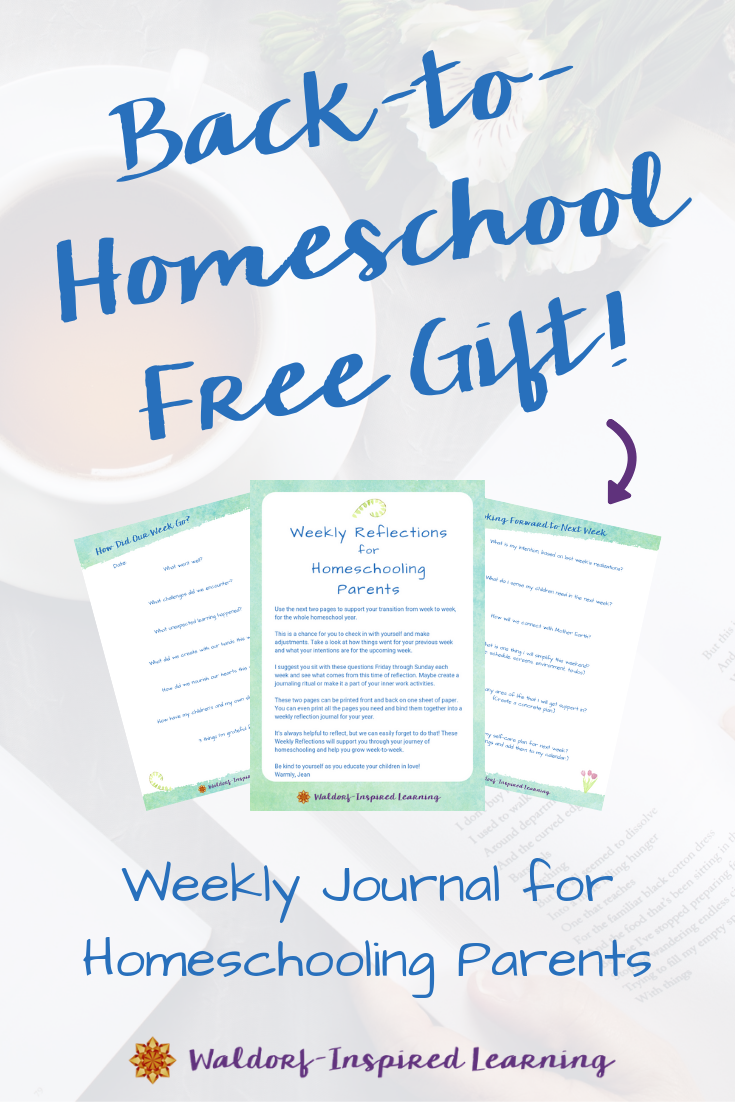 Take Time for Weekly Homeschooling Reflection
It's always helpful to reflect, but we can so easily forget to do that!
These Weekly Reflections will help you regroup at the end of each week so you can start each new week with renewed energy and intention.
This free gift is just one page (front and back) designed to support your transition from week to week, for the whole homeschool year. Simple and doable! ?
Just enter your name and email below to get your Weekly Reflections for Homeschooling Parents.
The front side is for reflecting on How Did Our Week Go?. And the other side is Looking Forward to Next Week. Each has about six questions for you to reflect on and write whatever is on your mind and in your heart.
This is a chance for you to check in with yourself and make adjustments. Take a look at how things went for your previous week and what your intentions are for the upcoming week.
To think about things like "What went well?" and "What challenges did we encounter?"
And then for you to reflect on what you think your children need in the coming week and how to simplify things!
Plus be sure to schedule in your own self-care. Need help in that area? Check out this post Self-Care Is NOT Selfish. With three simple steps to create your self-care plan.
You can print out this Weekly Reflections Journal and put it in your planner to support you on your journey of homeschooling and help you grow week-to-week.
Wishing you all the best as you embark on a new homeschooling year, season, or week!