I would love to share a free study guide with you that I created with my dear friend and homeschooling colleague, Alison Manzer ~ for the book I Am Coyote, by Geri Vistein.
This book is an adventurous story about a three-year-old coyote who embarks on a 500-mile odyssey in search of a territory of her own…
We recorded an inspiring podcast conversation all about this book, the study guide, and how stories make great teachers. You can listen below, just scroll down the page!
One of the ways Alison and I love to collaborate is to create main lesson studies for multiple ages using one story as the center of a wheel of learning.
Building a main lesson for the whole family around one book can create a beautiful ripple effect in your homeschool.
We call this a "book hearth" experience. A book hearth can provide you with ideas to help you bring the story to life as you gather together as a family around one story.
Referral link below: I may earn a small commission but it won't cost you a penny more.
You can read my full disclosure policy here.
Here's where you can get the book!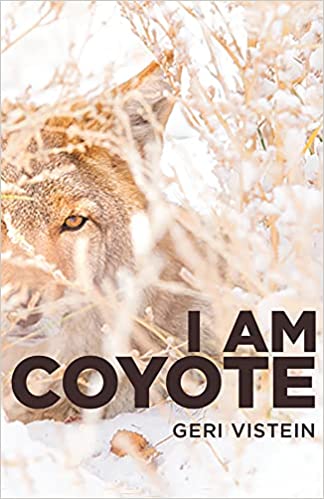 Your Free Guide
In this podcast episode and study guide you'll discover:
How to use the story, I Am Coyote, by Geri Vistein for a hands-on, holistic homeschooling book study
How to reach multiple ages and build family connections through sharing a story
Additional resources for extended learning
Highlights with Time Stamps
4:17 Jean & Alison discuss their mentor, Barbara Dewey, and her approach to Waldorf homeschooling.
8:43 Here's where we share more about our idea that stories make great teachers and how to use a book as a main lesson "container" or anchor.
11:12 We introduce our focus book, I Am Coyote, by Geri Vistein.
16:57 Overarching Themes from I Am Coyote.
22:09 Jean shares a simple way to structure a four week main lesson block around one book.
23:11 Here's a list of touchpoints within the Waldorf curriculum for this book study.
26:13 Jean shares her ideas for using the book for Grade 2.
31:07 Alison and Jean touch on the Fourth Grade Man and Animal Block.
33:01 Alison shares many ideas for teaching I Am Coyote in the upper grades.
36:23 Here's how to expand the circle and find outside resources.
40:43 Spirit Animals
43:13 Ideas for author study and independent projects for older students.
46:17 Geography Connections
49:01 We both share ideas for building a book basket around I Am Coyote.
52:57 Lastly, we recap the idea of a story as the center of the wheel of learning and conclude with our thoughts about books and how they inspire us.
Stories are wise and beautiful teachers! And gathering around your own book hearth in your home or homeschool can nourish the thinking and learning of your children and you. As well as guide your hands and heal your hearts through meaningful activities and experiences.
I hope this fun conversation and free book study guide inspire you to find the wonder and spark in learning together through stories.💜
Find Alison at the Little Angels Hearts for Teachers website or over on Instagram as @heartsforteachers!