Stories Work Like Magic
In many hands-on homeschooling approaches, stories form the foundation of the lessons. Stories can work like magic!
They connect us, person to person, and heart to heart.
Stories can:
illustrate values
inspire character development
teach nature, science or history content
introduce math or language arts skills
This is Episode #76 of the Art of Homeschooling and if you're inspired to embrace the idea of stories as magic in your homeschooling, have a listen. I'm glad you're here!
Stories Work Like Magic
Storytelling has been used to convey lessons and learning for time out of mind. And it's embraced by many holistic teaching approaches, such as the teaching movements founded by Rudolf Steiner and Charlotte Mason.
Rudolf Steiner said, in his Practical Advice to Teachers lecture series in 1919, "Read the story aloud to the children, then leave it be."
Stories should be allowed to rest in the imagination of the child. And then you can revisit the story after a night of rest.
In the Waldorf approach, stories are revisited through artistic experiences and composing summaries. You can use this rhythm ~ of story, rest, revisit ~ for all children, from early childhood though adolescence.
In this episode of the podcast, I discuss:
where to find stories
how to choose a story
how to share a story
why memorizing a story isn't necessary for homeschooling
how to approach questions, conversation, and discussion around stories
the two day rhythm of working with story material
Suggestions & Links
Below you'll find affiliate links for your convenience which means if you make a purchase after clicking a link, I may earn a small commission but it won't cost you a penny more. You can read my full disclosure policy here.
Three stories mentioned in the episode:
Old Mother West Wind by Thornton Burgess
The Animal Family by Randall Jarrell
The Secret Garden by Francis Hodgson Burnett
And if you're curious about using the magic of stories to introduce math and language arts skills, come join me inside the Inspired at Home membership community. You'll love the tools and training provided in the Skills Development for Homeschooling Masterclass. And the 25+ other masterclasses you'll have access to once you join!
Rate & Review the Podcast
If the Art of Homeschooling Podcast has inspired you, I'd LOVE it if you could rate and review the podcast on your favorite podcast player! Reviews can be left on Apple Podcasts (iTunes), Podcast Addict, or Stitcher.
Or simply pop on over to lovethepodcast.com/artofhomeschooling and choose where you want to leave your review.
And if you want to show your appreciation for the Art of Homeschooling Podcast, you can buy me a coffee!
Never Miss an Episode!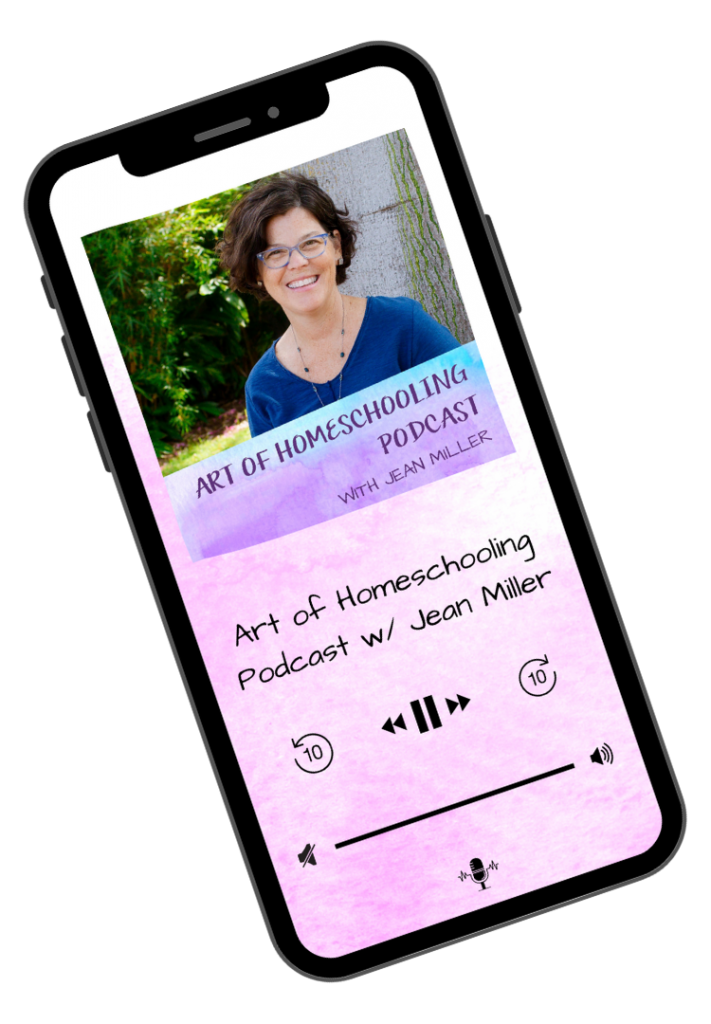 Save or share this encouragement on Pinterest with the image below.