Be the Leader in Your Homeschool
As homeschoolers, we mostly view ourselves as teachers. But I believe we need to expand this view and see ourselves as facilitators. As leaders, truly. So here are my ideas about how to be the leader in your homeschool.
In conversations with homeschooling parents, I often find myself saying, "Instead of thinking about teaching our children, it helps to think instead about leading activities and creating experiences."
Because when we view ourselves as teachers, I honestly believe we're looking through too narrow a lens.
We need to broaden the view. To see ourselves more as facilitators. And really to be the leader in our homeschool.
In this episode of the Art of Homeschooling podcast, I'll explore the difference between teaching and leading.
Teaching & Leading
By definition, teaching is the delivery of information for the purpose of education and transferring knowledge, while leading is the application of knowledge to achieve a desired outcome.
And what is our desired outcome as home educators? I'd say, raising lifelong learners, of course!
Yes, we do teach. We deliver information for the purpose of transferring knowledge.
But what we really want is for our children to be able to apply that knowledge and become lifelong learners.
Be the Leader in Your Homeschool
How can you become a better leader in your homeschool?
Really, as homeschooling parent/teachers, we are leaders all day long.
We lead by example in the way we act, speak, and behave. We lead our children through activities and learning experiences. And our children benefit from our initiative and leadership capabilities.
There are many ways to become a better teacher…
But to become a better leader…
Consider yourself an "awakener" of your child's interests, capabilities, and love of learning
Become a keen observer of your children
Be more decisive
Be willing to experiment and be playful
Find your own joy in the learning experiences
Don't just be a teacher, but be a leader in your homeschool.
Leading, Teaching, & Holistic Homeschooling
I know that as holistic homeschoolers, we often think we need more technique. Especially when we're working with whole-hearted, hands-on approaches like Waldorf.
This desire for more technique comes from realizing how powerless we are over our children's learning! We can't just make them learn!
Teaching and learning – no matter the setting – are unpredictable. I say this all the time: Learning is not linear!
But what I hope you can take away from this episode is a shift in how you see your role in your homeschool.
Don't forget about developing your leadership skills so you can be the leader in your homeschool.
Just like Robert Frost, instead of a teacher, you can be an awakener!
Resources for You
Rate & Review the Podcast
If the Art of Homeschooling Podcast has inspired you, I'd LOVE it if you could rate and review the podcast on your favorite podcast player! Reviews can be left on Apple Podcasts (iTunes), Podcast Addict, or Stitcher.
Or simply pop on over to lovethepodcast.com/artofhomeschooling and choose where you want to leave your review.
And if you want to show your appreciation for the Art of Homeschooling Podcast, you can buy me a coffee!
Never Miss an Episode!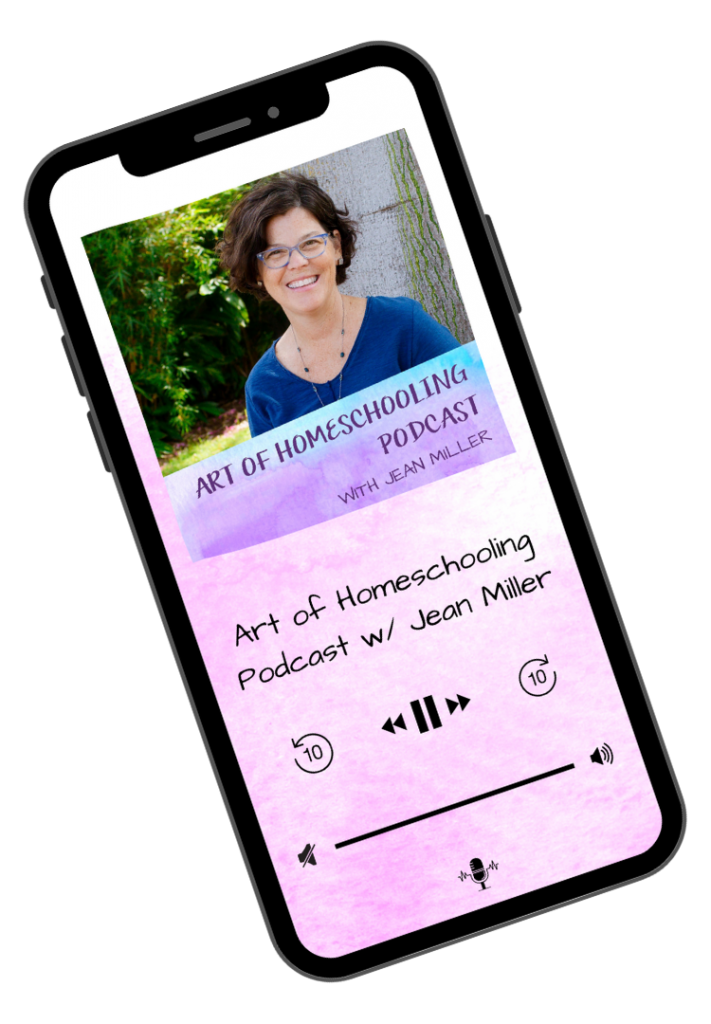 Save or share this encouragement on Pinterest with the image below.