Taproot Teacher Training | Homeschool Event
The 17th annual Taproot Teacher Training was awesome!
Thanks to our amazing Taproot Team and all the wonderful homeschooling parents who traveled to Ohio for a weekend of learning and renewal. 💕
We'll be announcing dates for Taproot 2024 SOON!
We gather at Camp Asbury in Hiram, Ohio for four wonderful days of hands-on learning, laughter, and fun.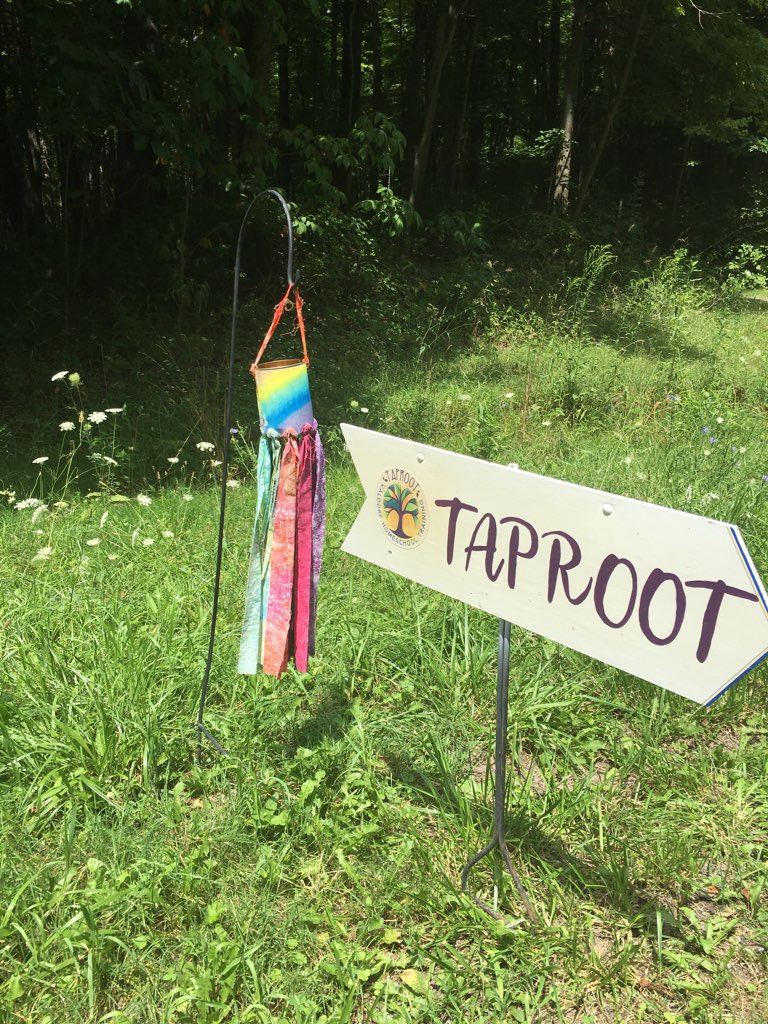 Taproot begins on Thursday afternoon and runs through Sunday afternoon. A wonderful weekend of learning together.
At Taproot, you'll experience engaging workshops in the grades, music, art, science, stories, gardening and so much more ~ workshops where veteran homeschoolers present their block teaching models with a really special Taproot touch.
You can explore how to plan blocks for multiple ages, how to bring science and math, language arts and history, how to sprinkle in the arts…All while learning side by side with other homeschooling parents, asking questions, sharing ideas, and soaking it all in.
Plus campfires and yoga and swimming in the lake. Choose to stay in the retreat center dorm rooms or pitch a tent on site. Many workshops and activities take place outdoors!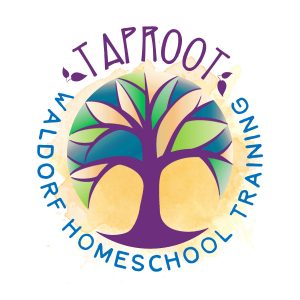 Want to read the backstory?
Click here: The Story of the Taproot Teacher Training
Taproot FAQs
What do I need to know about traveling to Taproot?
You can fly or drive to Ohio. If you plan to fly, you have two choices of airports. Both Cleveland Hopkins International Airport (CLE) and Akron-Canton Airport (CAK) are good options, and both are less than an hour from Camp Asbury. Most fly into CLE. To get from the airport to Camp Asbury, we suggest you rent a car or share a ride with others who are coming to Taproot. You could share the cost of a rental car or arrange for a driver. We have a wonderful Taproot Facebook group where you can coordinate travel plans and find others to share rides to and from the airport. Please keep in mind that you'll need to pack and bring your own bedding and towels with you to Taproot. If you're flying, you can partner up with a buddy who's driving and can bring bedding for you.
What is the cost of the Taproot Teacher Training?
The final registration details are still being worked out but the cost will be around $750. That's all-inclusive of lodging, meals, snacks, and all workshops for the whole weekend, Thursday through Sunday.
What are the sleeping facilities like? Can I bring a tent and camp out?
You can choose whether you stay in one of the retreat centers with bunkbeds or bring a tent to campout on the grounds of Camp Asbury. The retreat center rooms have 3 bunkbeds to a room and we will have 3-5 people in a room. If you'd like to come with your family, the nearby Punderson State Park is a wonderful place for families to stay and offers a lodge, cabins, and camping facilities within a twenty-minute drive of camp. Or if you want a more pampered experience, the Hiram Inn is lovely.
Can I bring my family and children with me to Taproot?
Unfortunately, no. We do not have a children's program or childcare. Think of Taproot as a retreat for Mom (or the primary homeschooling parent)! Nursing babies are welcome with a registered participant familiar with the child who can step out if the baby becomes disruptive. With a very active or vocal baby, or with a nursing toddler, it is best to come with a companion (think Grandma or partner) and register both of you so that your child also gets the attention he or she needs. If you wish to travel to Ohio with your family, please look into other accommodations nearby and then register at the commuter rate as we do not have sleeping accommodations for families or children. Punderson State Park or the Hiram Inn are two possibilities.