Have you taken a road trip by yourself as a Mama? I always cry. I've gone away by myself almost every year or every other since my oldest two were maybe 3 and 4 – so that's 20 years of leaving my family at home and venturing off by myself! Even if just for a day or two, even if it's to a homeschooling workshop, it always helps me to gain some perspective.
And it's amazing to me the emotions that live just under the surface that are there waiting for me once everything else is stripped away. I'll be driving along listening to my music, and suddenly the tears will come. Sometimes, it's tears of sheer joy and happiness at how fortunate I am. Some years have been tears of feeling lost – how did I get here and how can I get back to finding me? Mostly, they are tears of WOW, I am a long way from being twenty and driving to or from college, or to visit a friend in another state! So many years have passed. Pictures of all that has happened in my life since those years of youth flash through my mind. And these three children in my care, no one ever told me what a journey to the depths of my soul that would be!
This year, I had a four hour drive, to the Brave Writer retreat at a beautiful spirituality center in southern Ohio. (More on that in a minute.) After listening in the car to a talk on tape about designing high school classes for homeschoolers, I put on the Indigo Girls. I know, I'm dating myself here. So if you aren't familiar with the Indigo Girls, imagine intelligent lyrics, skilled guitar playing, and crystal clear harmonies.
These words rang through my car:
Up on the watershed,
Standing at the fork in the road,
You stand there and agonize
'Till your agony's your heaviest load…
When you're learning to face
The path at your pace,
Every choice is worth your while.
And the tears fell like a rainstorm. Every choice. Everything that has happened over the years has been worth my while. Everything. The good and the bad. And so often it's my own agonizing that is the heaviest load! A relief in a way…if I can just stop fretting so much!
And then I arrived at the Nurturing Brave Writer Families Retreat. The weekend was all about being brave (really, recognizing that we already are!), and that writing helps our kids (and ourselves) explore their/our thinking. And guess what else? Primary message number one: we can just stop fretting so much, relax and enjoy our kids because it's all going to work out!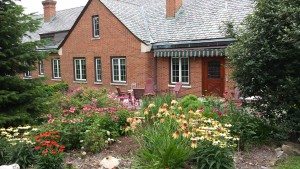 The retreat took place at the beautiful Transfiguration Spirituality Center; homeshoolers from all over the country gathered to explore teaching writing to our kids. I felt so cared for and was able to fully relax for the weekend. I texted a friend on Friday: "the grounds are gorgeous and the nuns pray for us while we're here!" The retreat center is open to any groups, religion aside, and hospitality is their top priority.
One of the things I loved about this retreat was how Julie Bogart, the founder of Brave Writer, applied her advice not only to writing but also to homeschooling and parenting, as well.
Here are some nuggets of wisdom that I came away with:
There are developmental stages to writing (just like in child development) and we often expect too much too soon.

This becoming an independent learner takes time!

First we do it for them, then we partner with them, and finally they try it on their own with lots of mistakes.

Be gentle with yourself and your kids.

The relationship is the most important.

This is home, not school.

Love what isn't perfect.

Don't start with formats, start with creating a safe space!
I have used a variety of the Brave Writer materials over the years, starting with The Arrow and The Boomerang which are mini-magazines each focusing on one book title that help you to teach literary elements and writing mechanics through copywork. They are simple and practical, fun and effective; I recommend them often along with The Writer's Jungle which explains the philosophy. I will be teaching with Help for High School in the fall. I encourage you to check out the writing materials and classes from Brave Writer.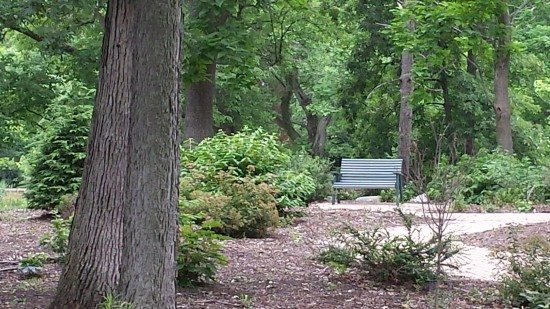 And consider attending the Brave Writer retreat next year! You'll have a weekend to relax and practice letting go of agonizing so much over all the details. I've returned a renewed Mama, remembering that my foremost intention is connection with my family.