May is my favorite month. I love the blossoms, the birds singing in the mornings and nesting nearby (our robins are back in the pine tree outside our dining room window), and of course, the warmer weather. A perfect time for celebrating with this song for May Day!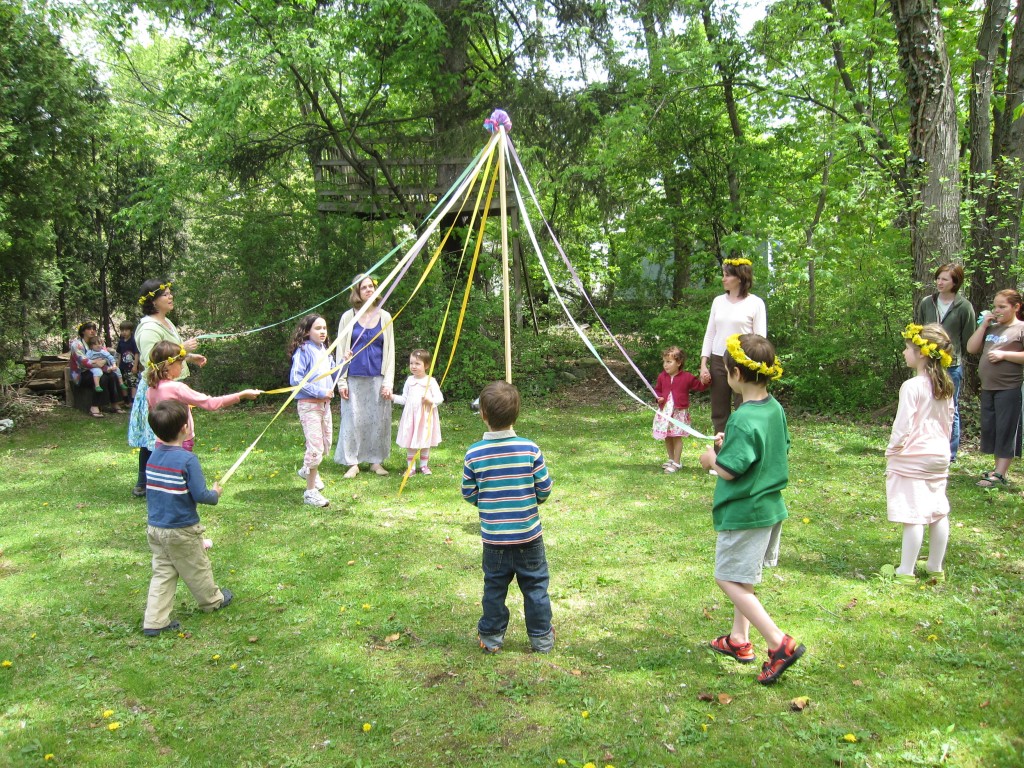 Celebrating May Day is pure joy. You can find lots of ideas for creating your own celebration in this post, Celebrating May Day.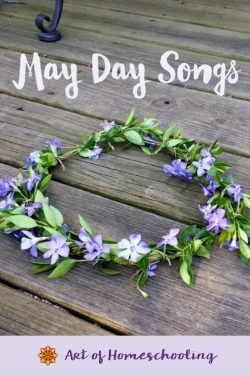 The feeling of May Day is in the air here in Ohio. Just yesterday, my 16-year-old daughter sat in the sunshine making this beautiful flower crown from the myrtle in our back yard.
I was reminded of all those years of dancing around the Maypole and singing. We carry those memories with us forever.
I have a special treat for you!
A song for May Day, "Here's a Branch of Snowy May." I talked my daughter into playing recorder while I sang!
"Here's a Branch of Snowy May"

How will you be celebrating May Day this year?