Pets in Our Homeschool
From the time my kids were little, we've had pets in our homeschooling household. I have so many fun stories to share, along with 3 things I think owning pets can teach our children. Let's talk homeschool pets.
So…really, ever since I was a little girl, I've loved animals. And in my family of origin,, I was known for bringing stray animals home! A little beagle, a puppy who grew to the size of a Great Dane, and a campus dog who walked across the stage with me at graduation.
Soon after Brian and I got married, we decided we weren't quite ready to have kids yet so we'd get a puppy. But then surprise, surprise. We soon had both a young dog and a baby!
With three kids came many pets. I think at one point we had  2 dogs, 6 cats, 2 rabbits, 2 geckos, and a dwarf hamster.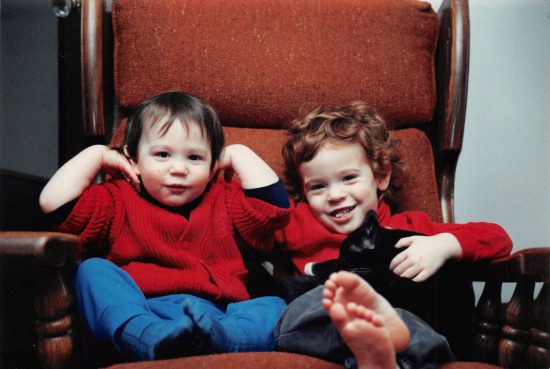 When the boys were around 7 and 9, they started a little business called We Care Pet Care (yes they came up with that!!!) They created flyers and took them around the neighborhood and started dog walking and pet sitting. 
I honestly think caring for pets is such a great learning experience for kids. And here are the three things I think owning pets teaches children:
Responsibility

Unconditional Love

The Cycle of Life and Death
There are a lot of responsibilities in owning pets and these were always a part of every chore chart I ever made! (And I made plenty!!!) From feeding and watering, grooming, and cage cleaning, walking, playing with….there is much to take care of on a daily basis. Pet care was a part of our daily rhythm throughout our homeschooling years, really for my kids' whole lives.
Secondly, I really think we can all learn a lot about love from the animals we care for. They depend on us but also love us unconditionally. Without words, without conflict, our relationships with animals are much simpler without some of the complications of our relationships with each other. And to me, that's a good thing.
And finally, the lessons involving the cycle of life and death are brought by having pets. It's not easy when a pet dies – they are such a part of our families and so loved. Great companions too. And when they go, there is a deep loss. This experience of the life cycle is not easy but a healthy one for children to experience.
Now that the kids are grown, we're down to two cats and a dog. Our dog Gus is really the mascot here at Art of Homeschooling! He's my steady companion each day as I mentor homeschooling parents around the world. We got Gus the same year I started my website so my very first blog post is about our new puppy!!!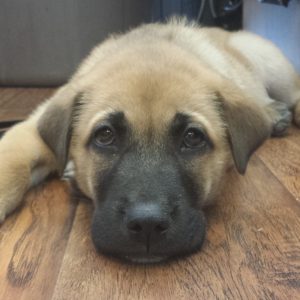 And crazy as it may sound, as I'm writing this very episode, our son Ben just sent us photos and a little video of chickens hatching in their incubator. The little peepers are adorable and the legacy continues.
This episode was so much fun to put together. ? Reviewing all these pet stories was a joy for me and wow, there have been lots of animals!
I hope this episode brings you a few smiles and appreciation for all the pets in our homeschools. Along with a renewed appreciation for how pets can play a role in homeschooling and life lessons. Time to go snuggle with one of yours.
Rate & Review
If this episode inspired you, I'd LOVE it if you could rate and review the Art of Homeschooling Podcast on your favorite podcast player! Reviews can be left on Apple Podcasts (iTunes), Podcast Addict, or Stitcher.
Or simply pop on over to lovethepodcast.com/artofhomeschooling and choose where you want to leave your review.
And if you want to show your appreciation for the Art of Homeschooling Podcast, you can buy me a coffee!
Never Miss an Episode

!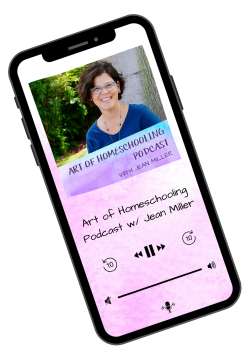 Follow & Listen
Save or share this episode on Pinterest with the image below.