Create Your Seasons & Festivals Binder
Ever felt overwhelmed by creating Waldorf-inspired festivals or seasonal celebrations? Here's an organizational tool that has made my parenting and homeschooling journey through the seasons more enjoyable and less chaotic ~ create your seasons and festivals binder.
On the podcast this week, I take you through my simple yet effective system of creating your seasons and festivals binder. We'll chat about how binders can keep all your ideas and notes organized and accessible.
Get ready for some valuable insights into binder setup for each season, including fall, winter, and spring. From brainstorming to planning events, tracking progress, and recording celebrations, we'll discuss how binders make it all simple, inspiring, and doable.
Let's dive in!
Creating Your Seasons & Festivals Binder
I used to store all of my ideas for future seasonal activities, festivals, or holidays in a folder in a filing cabinet. And it was a mess!
Plus, I had a tendency to forget the file folder even existed when I was planning a family festival or holiday. Urgh!
Here's what changed all that for me: creating and keeping binders for seasons and festivals. So much easier to keep all my ideas, notes, and resources in one place and have easy access when I need them!
A Simple, Doable Organization Tool
There are many advantages to using a simple three-ring binder as an organizational tool for your family's seasonal activities, festivals, and holidays.
With a binder, you can easily access and update information, track progress, and have everything at your fingertips when you need it. And of course, you get to decide how detailed you want each binder to be.
For me, I created a binder for each season ~ Fall, Winter, and Spring ~ to help me plan and record our family's festival celebrations.
Binders are great for projects that are ongoing or repeated year after year. You can use a binder for all stages of a project or event from brainstorming ideas to planning out the event to taking notes on how everything went for next time.
Recording Family Celebrations
Now when I flip through my binders, I find articles, drawings, poems written on index cards tucked into pockets, song sheets, sticky notes with book titles, outlines of festival celebrations from certain years with lists of who came, printed invitations, recipes, puppet show scripts, craft instructions, handwork patterns, and even notes from friends.
I also started keeping a festivals and seasons binder for Passover years ago. Every year, everyone in the family looks forward to looking through our Passover binder as we begin our preparations. It's become a historical record of all of our celebrations ~ who was sitting around the table each year, what food we served, and what special readings we shared. I've even inspired my daughter-in-law to do this for Thanksgiving because she and my son have started hosting the family for that holiday. 😉
How to Use Your Seasons & Festivals Binder
Here are some ideas to get you started thinking about how you can create your seasons and festivals binder for inspiration and planning:
Collect ideas for a project ahead of time
Organize the ideas into a plan for the project or event
Create a calendar or timeline
Document favorite foods, activities, and traditions
List handwork, craft, or decoration ideas
Store project ideas, patterns, and supply lists
Set intentions for the event
Record notes after the project is complete or the event is over
Reflect on your intentions and how you might change things for next time
There are so many possibilities!
The Contents of Seasonal Binders
Now, here's a peek into my season's binders ~ Fall, Winter, and Spring.
Divider tabs are your best friends here, especially the type with folder pockets for saving special items like place cards from a family dinner, notes or invitations from friends, or templates and patterns for crafts.
My Winter binder has these dividers:
Verses & Songs
Stories
Crafts
Chanukah
Winter Solstice
Candlemas
Here are the divider tabs for my Spring binder:
Verses & Songs
Stories
Crafts
Spring Equinox
May Day
And for Fall:
Verses & Songs
Stories
Crafts
Michaelmas (Festival of Strength & Courage)
Lantern Festival
Thanksgiving
You might choose to have one divider for each festival per season. Or each month of the year. You get to decide what works best for you.
More Simple Ideas for Using Binders
Binders are great for all kinds of things. So if you're on a roll, you might also consider binders for other projects. Here are a few examples:
You could even have a binder for each of your children to collect ideas and record their progress through the years.
The Days are Long, But the Years are Short
The days with little ones seem long! But the years will fly by, believe me!
In the end, the intention to create a seasons or festivals binder is to create something that's helpful and inspiring to you.
Binders are not just a way to reduce the overwhelm, but also a tool to spark fresh ideas. So whether you're just starting out or you're a seasoned homeschooler looking for a better way to organize, I encourage you to give binders a try.
You'll be amazed at how much they can transform and enrich your journey from year to year.
Never Miss an Episode!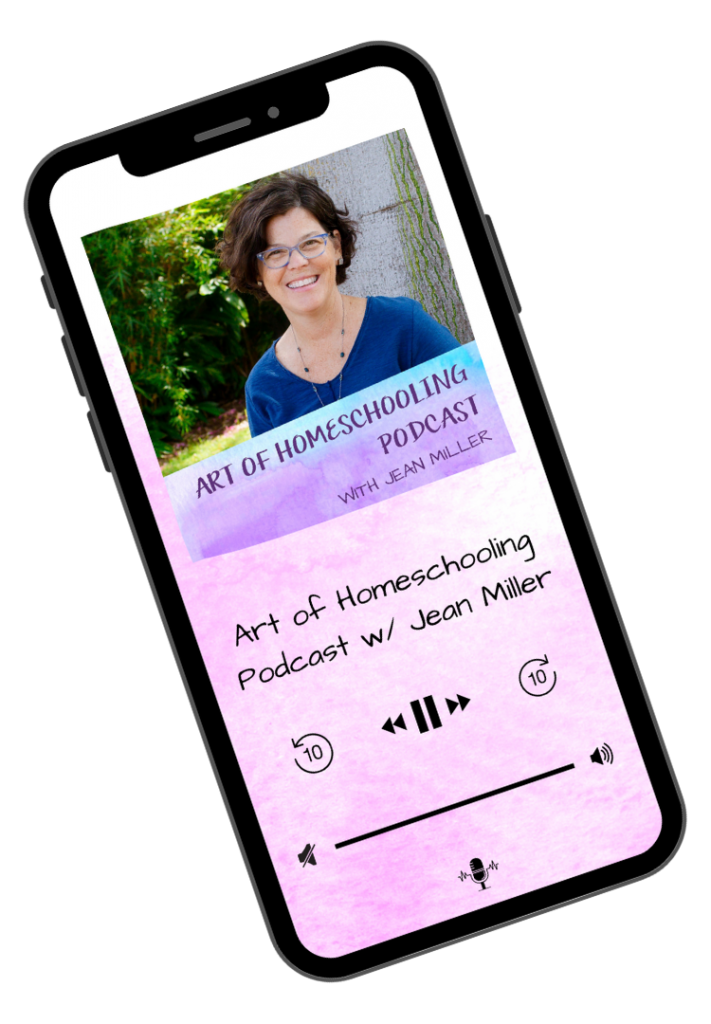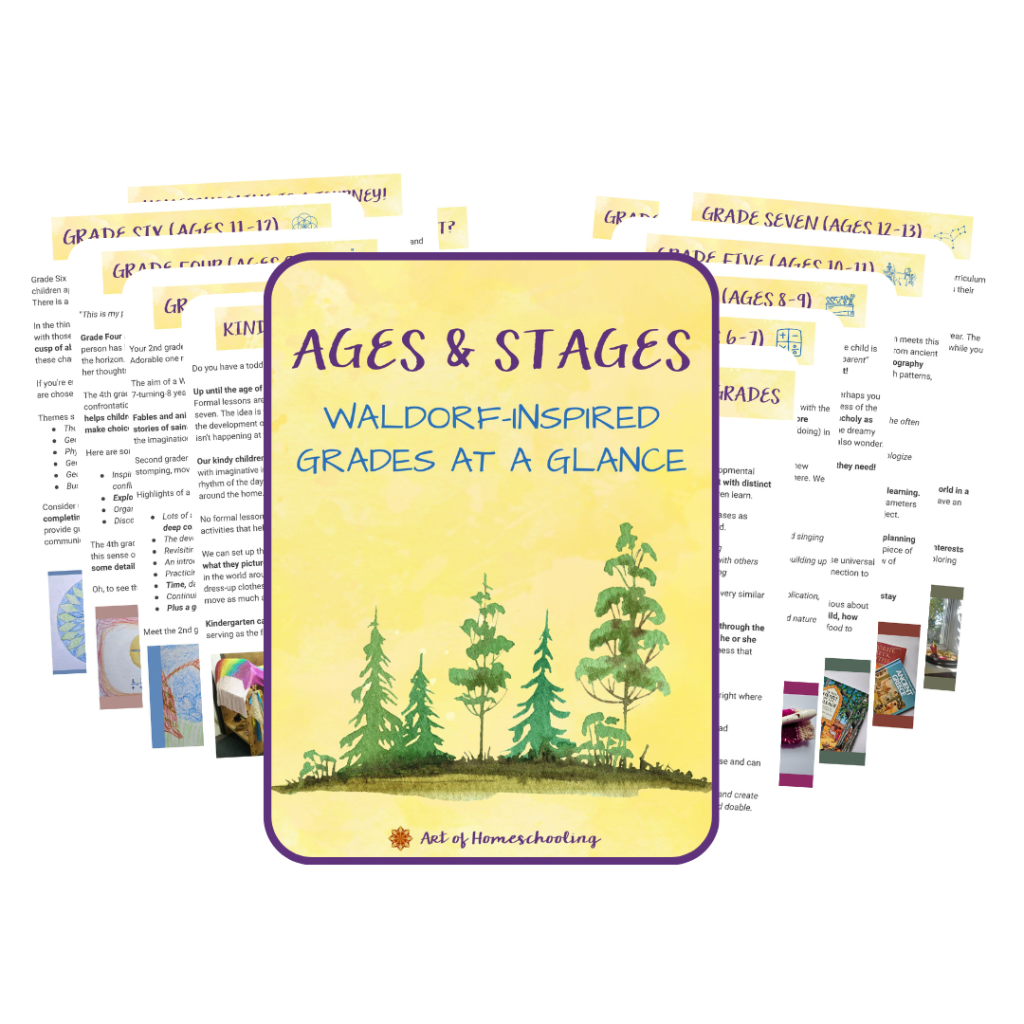 Free AGes & Stages Guide
Discover the wonders of each stage of learning so you can bring your children exactly what they need and homeschool with more confidence.