I love the stillness and quiet of winter. I do not love the cold and the dark, however. I wonder if others share these sentiments.
Almost all cultures have a holiday that involves bringing in the light during the wintertime. I think we light candles to remind us that the spark inside each of us will not be buried or consumed by the darkness! That's surely something to celebrate with our families and loved ones.
Solstice literally means "sun standing still." There is an actual moment when the seasons change, when increasing darkness gives way to increasing light here in the Northern Hemisphere, sometime on December 21 or 22.
Paying attention to Solstices and Equinoxes helps us to be in tune with changes in the world of nature and to feel a part of something bigger than ourselves. Celebrating the seasons with our children inspires awe and wonder in us all.
I know that Winter Solstice sometimes gets overlooked because of the busy holiday season, but I like to think of Solstice as a pause, a moment to stop and reflect even in the midst of all the hustle and bustle. And to remember that "light is returning."
There are so many ways to mark the Solstice. My favorite ways are with sun crafts, song, stories and a Solstice Spiral.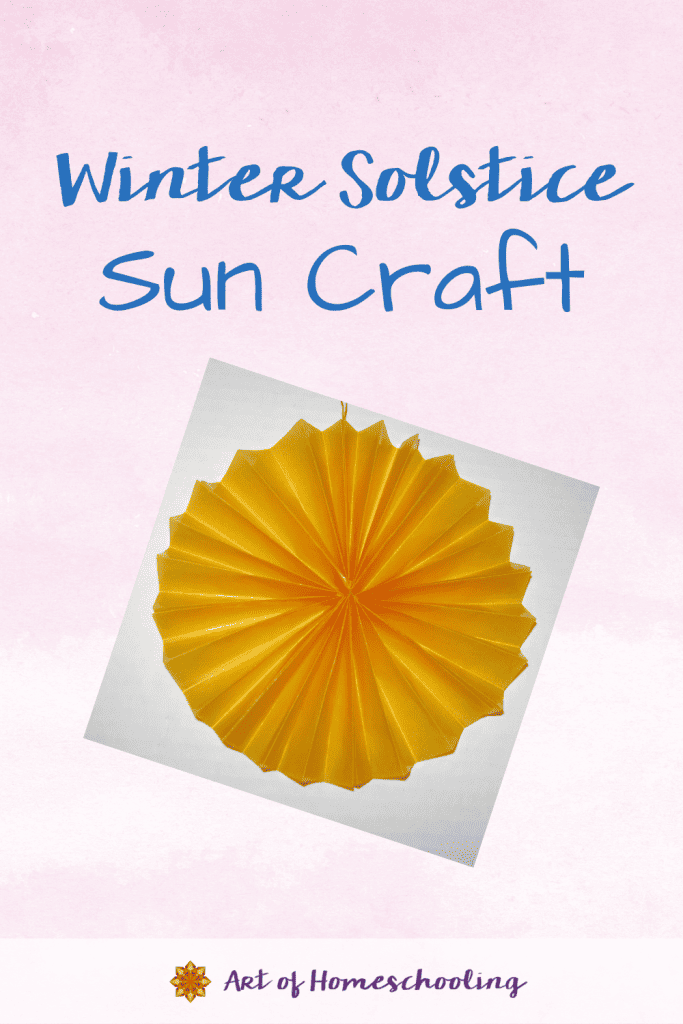 Here is a sun craft we like to do at this time of year. This folded paper sun can be made at either Winter or Summer Solstice. These suns look beautiful hanging in the window. I imagine they would also make nice ornaments for a tree.
This post contains affiliate links for your convenience. You can read my full disclosure policy here.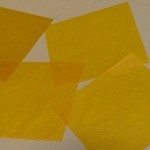 For this project, you will need a few supplies: 4 squares of paper all the same size, a ribbon or string, and a glue stick. For the paper, I used these kite paper squares. It's glossy but also translucent. Alternatively, you could create these radiant suns with yellow tissue paper, construction paper, or even gold crown paper (just note that the gold paper is thicker and a bit harder to fold.)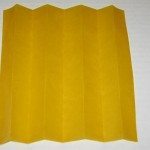 First, take one square and create an accordion fold, continuing until your entire square is folded into one single, long strip. Those who know me are well aware that I am not very exacting in my measurements! If you are, you could measure the width of your square and make sure your first fold is a measurement that divides evenly into the full width, approximately 1/4″, so that the last fold turns out to be the same size as the first.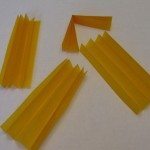 Repeat accordion folds on all four squares of paper.
Take each piece and fold in half, like you see in the top, right piece in the picture.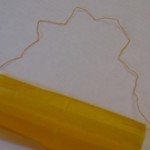 Cut a piece of yarn, ribbon, or embroidery floss for hanging your sun, and glue it between the ends of the first strip of one of the pieces. Re-fold this piece in half, gluing the two edges of the strip together so that the floss is secured between the two ends.
Then continue to glue all the end strips together of each of the four accordions, and glue each of the four fans together. The end result will be that the folds all converge at the center but fan out into rays at the edges like this!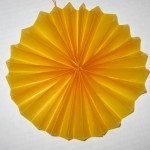 You can find instructions for other sun crafts to make in the book, All Year Round, by Druitt, Fynes-Clinton & Rowling.
Here is a beautiful verse to go with your sun.
May the Longtime Sun

May the longtime sun
Shine upon you.
All love surround.
And the pure light
Within you,
Guide your way on.
Happy Solstice everyone, and remember to take a moment and pause on December 21 or 22 with the "sun standing still." The dark never lasts forever.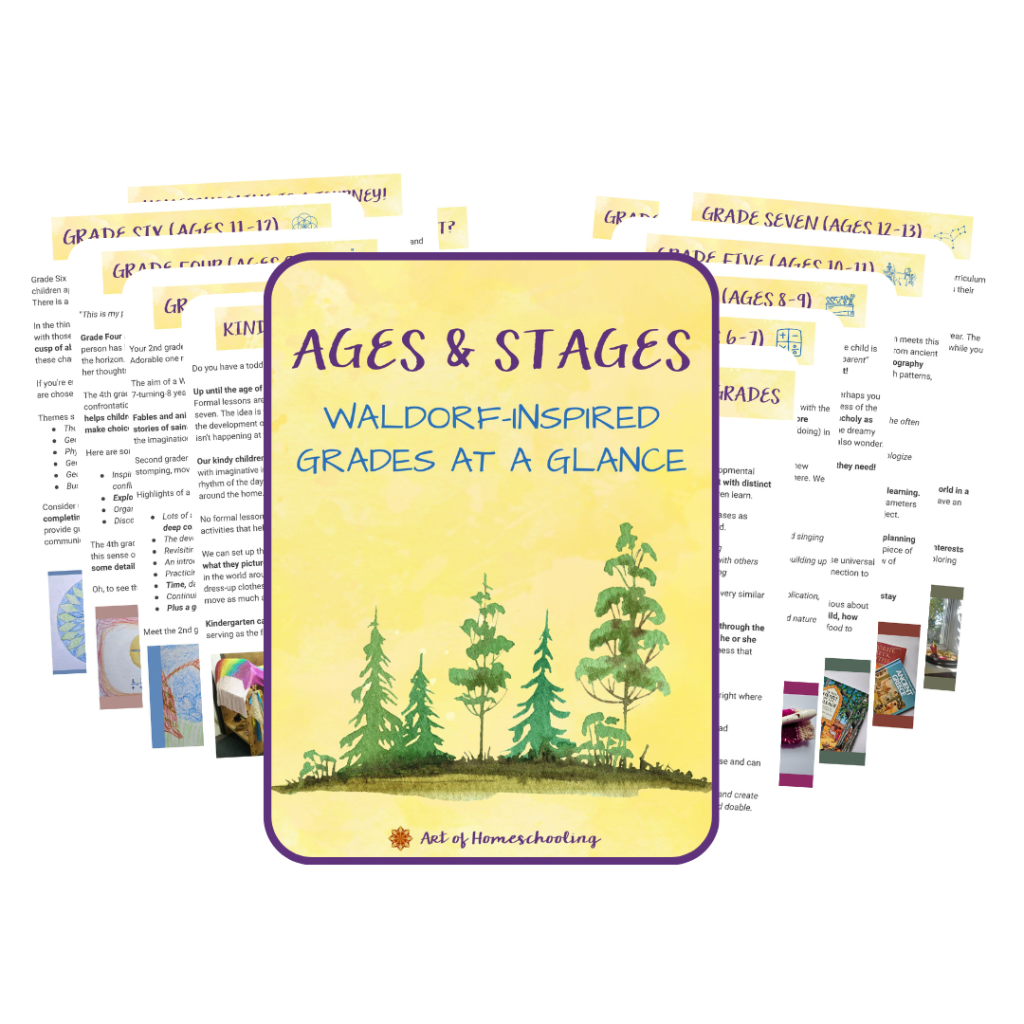 Free AGes & Stages Guide
Discover the wonders of each stage of learning so you can bring your children exactly what they need and homeschool with more confidence.