Valentine's Day is such a sweet holiday, celebrating love, kindness, and friendship often with sweet treats to eat! Here's a collection of natural, simple, & sweet Valentine's Day ideas for homeschoolers like you.
Through the years, I've embraced this day as a time to express my love to my children by giving them little surprises. Now that they're all young adults, I send off little packages of love across the miles!
Some families like to add a spiritual component to this holiday. But however you celebrate, I encourage you to think of Valentine's Day as a festival day to bring to life the values in your home.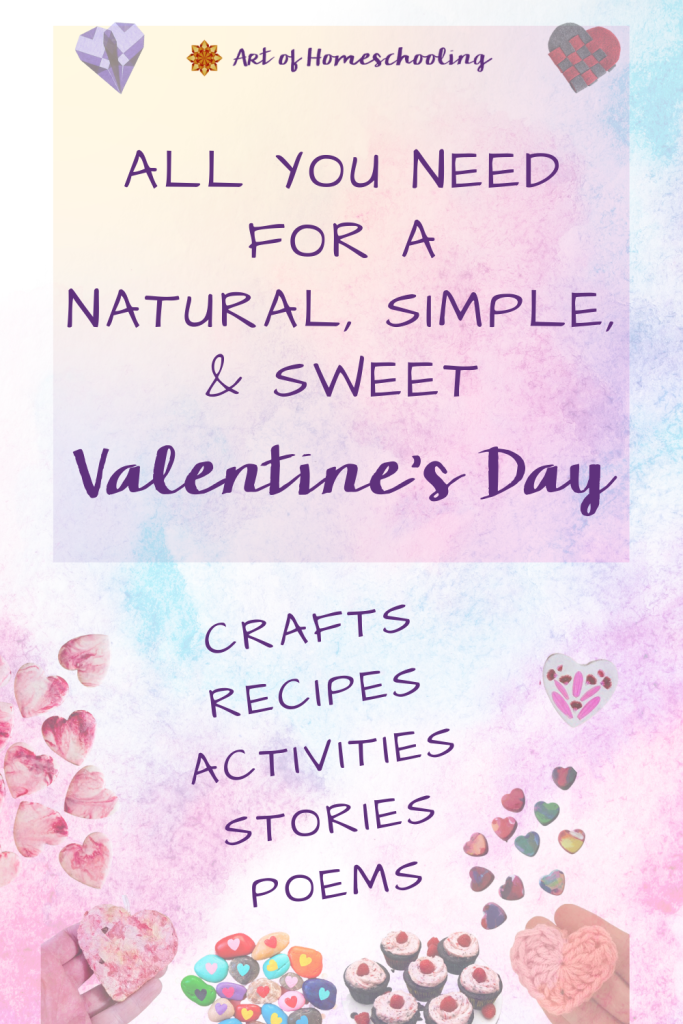 Paper Creations
Cut out hearts from watercolor paper to make these beautiful heart garlands. Check out these simple instructions from The Magic Onions.
Seed Paper Hearts

These seed paper hearts are surprisingly easy and educational, too! Making paper pulp is fun. Vist A Loverly Life's recipe here.
Wax Paper Stained Glass Hearts
Love the magical glow of these wax paper hearts! All you need is crayons, wax paper, and an iron.
Another magical glowing heart for you. Here's a step-by-step tutorial (with video) for how to fold wax "kite" paper into a heart, by Joyful Abode.
(photo credit: Joyful Abode)
Felt / Sewing / Crochet
Felt Woven Danish Heart Basket
Why does this woven felt heart make me happy? Do you feel satisfaction looking at these, too?! Here's how to make one, thanks to Rad Megan.
(photo credit: Rad Megan)
Here is a little lesson by Yours Truly about how to make needle-felted hearts with your kids!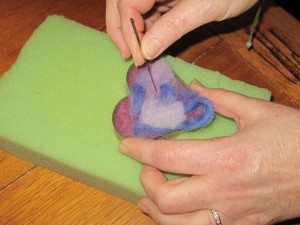 Grab whatever you have at home and sew a heart. It is that simple and sweet! Instructions here, by Red Bird Crafts.
(photo credit: Red Bird Crafts)
Crochet a Tiny Heart in 2 Minutes
I think anyone can do these! Impress yourself and try. 😉 Quick video tutorial here, by Hooked by Robin.
Sculpting + Nature Crafts
You can grab air-dry clay at your local art store and press some nature into it. Done! (After it dries…) Thank you to Little Pine Learners for this Valentine Keepsake idea!

(photo credit: Little Pine Learners)
Had to share these painted rocks. They feel good to hold and make a nice gift. A few suggestions here, by Color Me Katie!
Another satisfying project here. Just take your old crayons and melt them into the shape of a heart… Yay! Visit Heather Christo's blog for instructions.
Baking
Dye-Free Marble Icing Sugar Cookies
Aren't these cookies so pretty! I had to share. Check out this Healthy Little Vittles recipe and the marbling technique here.
Raw Vegan White Chocolate Strawberry Hearts
I'm eating vegan food these days, can you tell? And mostly raw! So that's why I want to share these rich fruity white chocolate hearts by Gourmandelle.
Kids like cupcakes. Parents like chocolate. Everyone likes frosting… Enough said! 😉 Chocolate Raspberry Cupcakes by Holy Cow Vegan.
Fruit-sweetened Flour-free Vegan Berry Cheesecake Cups
I did not forget you low/no-sugar friends! 💜 Here is a creamy sweet treat by Nourished by Caroline. Fancy!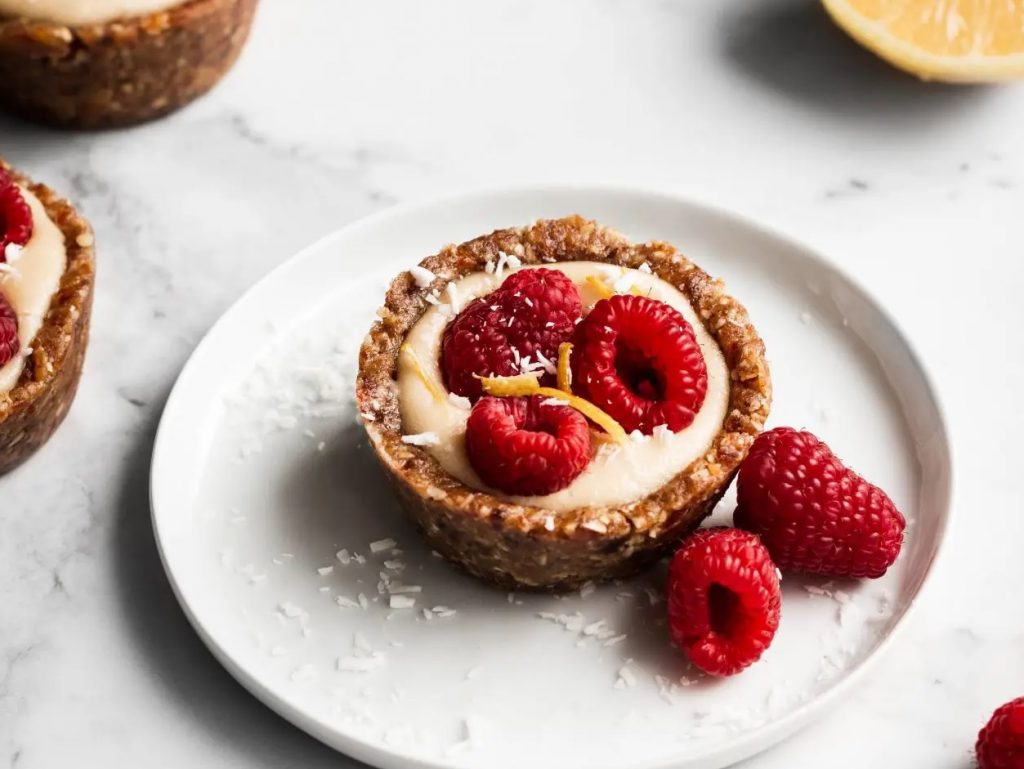 Valentine's Activities
Snowy Day Heart Hunt
Make frozen hearts in a heart-shaped ice tray and dye them red with food dye. Then hide them in the yard like Easter eggs, and have your children hunt for the icey hearts!
(photo credit: @sarahandthesweetpeas)
Tea Party
Decorate your table with flowers, your wall with a heart garland, and have a Tea Party! It can be so fun to be extravagant with this: cups, plates, spoons, napkins, a sweetener bowl, a milk or cream mini-pot (whatever they're called!) and just deck out the table with options. Consider exchanging Valentine's with whomever is at your tea party!
Acts of Service
Share your love and kindness by doing an act of service for someone or people in your neighborhood or community. This can turn into a great learning opportunity. 💜
A Few Books You Might Like
The links below are my referral links which means if you make a purchase after clicking, I may earn a small commission but it won't cost you a penny more. You can read my full disclosure policy here.
Annie and her dog, Oscar, have had a busy day playing in the snow. Somehow Annie's red mitten has disappeared in all the fun. They look high and low. . .
The Missing Mitten Mystery goes well with the Snow Day Heart Hunt activity above!
Mr. and Mrs. Bear have never celebrated St. Valentine's Day because they hibernate during the winter… Purchase here or check if your library has it!
Miss Flora McFlimsey's Valentine
Miss Flora McFlimsey, while sitting in the dollhouse, makes valentines for all the animals but who will give her one?
This book is hard to come by, but look around if you don't find it here!
How did Valentine's Day, one of our most popular holidays, begin? It started in ancient Rome when a kind physician named Valentine took an interest in helping a young blind girl…
This story is for older children. A very interesting history!
Audio Stories
Valentine's Day Audio Stories from Sparkle Stories
Sparkle Stories are so heartwarming and wholesome. I hope you check out their full library of audio stories, but here are their Valentine's stories!
Snow Bunny's Valentine Surprise
A free sweet bunny story by Juniper Tree Puppets!
Papa Giorgio celebrated Valentine's with the birds… Cute story. (You can make one up like this, too!)
A little Waldorfy/gnome Valentine's story never hurt. Check out this sweet one by Happy Hedgehog Post, and see if it's right for your family!
Valentine's Poems
A Verse About Love
When people hide their faces
From one another,
Then the world is forced
To hide its face.

But when love comes
To rule the earth,
And people reveal their faces
To one another,
Then the splendor of God
Will be revealed.
Kind Hearts
Kind hearts are the garden,
Kind thoughts are the roots.
Kind words are the blossoms,
Kind deeds are the fruits.
I Love You More Than Applesauce
by Jack Prelutsky
I love you more than applesauce,
Than peaches and a plum,
Than chocolate hearts,
And cherry tarts,
And berry bubblegum.
💜 Enjoy Your Valentine's Day 💜
Be sure to enjoy this special day!
My tip would be to pick one craft or activity, one poem or story, and one treat.
Follow your inspiration. No need to go overboard planning and researching the perfect festivities.
Keep it simple and sweet, while expressing your love!