My mother-in-law passed away 13 years ago. We planted this tree in her honor.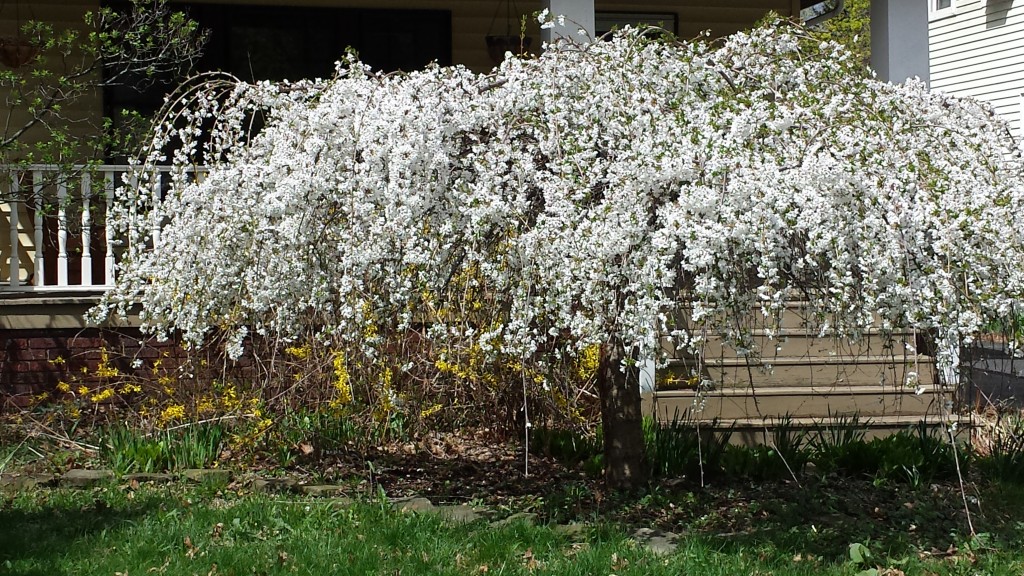 We called her by her Yiddish name, Lakey. Bubbie Lakey. (Bubbie means grandmother.)
Lakey died in June and we planted this weeping cherry tree in the fall, the perfect tree-planting time of year here in Ohio. The tree was a gift from my mother and sister, such a sweet connection to family.
And every year, for the last 13 years (except for one), this tree has bloomed on Lakey's birthday – April 17th. How could we have known when we planted this tree in the fall that it would bloom for the first time on April 17th???
A tree in full bloom is a beautiful reminder of a full life.
My mother-in-law taught me so many things: the importance of family, the significance of the family table, the joy of holiday celebrations, how to laugh at yourself. Mostly, my mother-in-law taught me that a mother's job is creating memories.
I remember those lessons so many times throughout the year, but especially in April when this tree blooms in her honor.