Gift Guides for Simple Natural Families
Homeschooling parents often ask me for book, game, and toy recommendations. Perhaps you too are looking for gifts for simple natural families.
I love sharing so many of our family favorites over our 25+ years of homeschooling.
Here's an amazing collection of gift guides & book lists, just for you!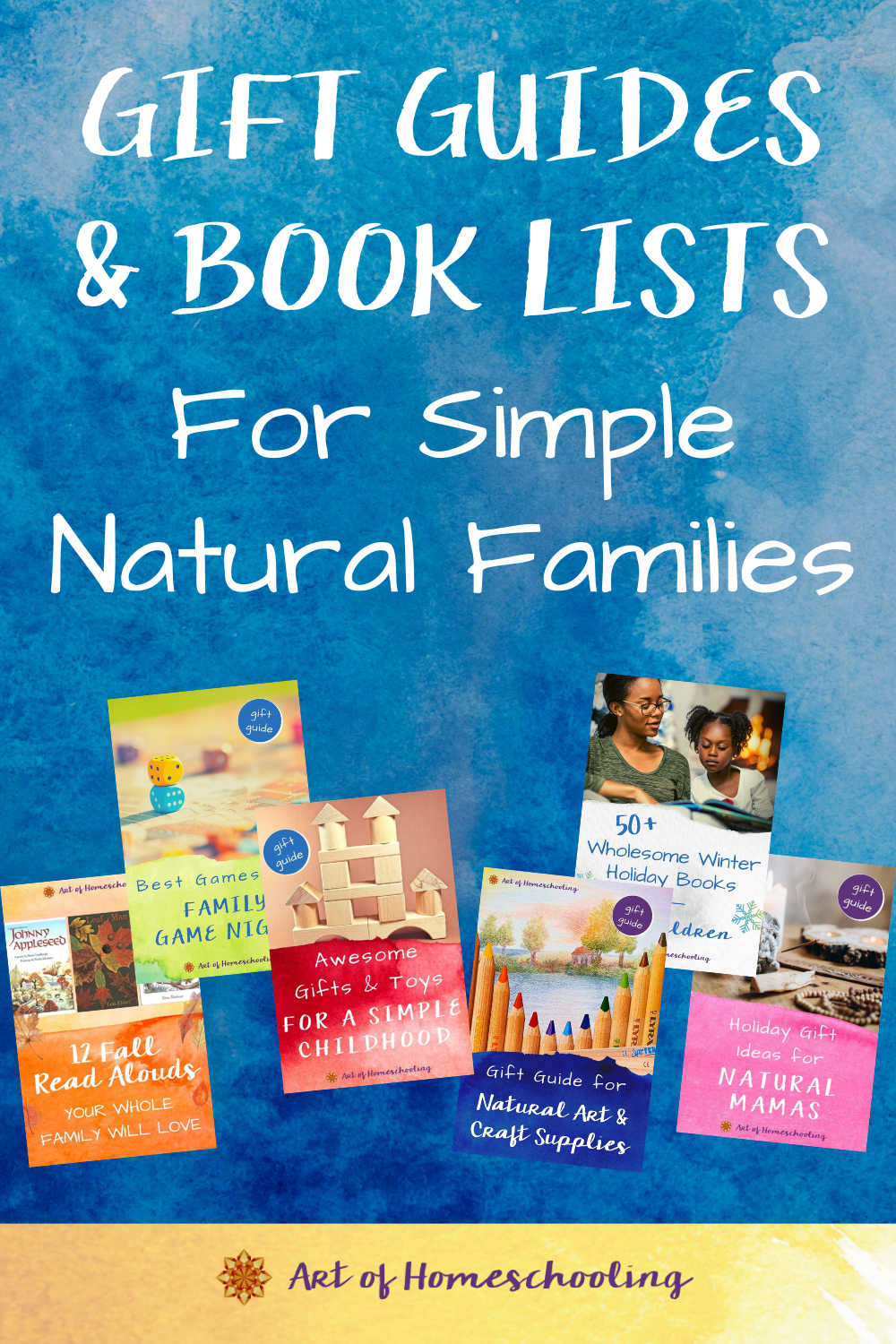 Gifts for Simple Natural Families
Share these Gift Guides with grandparents and friends who might be looking for gift ideas for Christmas or Chanukah, holidays or birthdays.
Book Lists for Simple Natural Families
Here are some wonderful book lists for gift-giving and reading aloud.
Isn't it wonderful to keep the goodness alive with thoughtful meaningful gifts!?
Enjoy these gift guides and lists that I've collected through the years. Some of my kiddos favorites.
From my family to yours. 
Love,
Jean