Writing Your Own Homeschool Manifesto
Welcome dear listener! In today's episode, we're going to delve into a topic that is near and dear to my heart ~ writing your own homeschool manifesto.
What exactly is a homeschool manifesto? Well, think of it as a declaration of your educational values, beliefs, and goals.
A homeschool manifesto is a powerful tool because it can help you articulate your vision for your homeschooling journey and serve as a guiding compass throughout your journey.
In this episode, I'm going to give you lots of inspiring examples. Check out the show notes below to find four steps to craft your own homeschool manifesto as well as a Core Values Worksheet to download.
Take a Stand for What You Believe In
Creating a homeschool manifesto is a deeply personal and introspective process. In particular, it allows you to reflect on your core values as a family, your educational philosophy, and the unique needs and aspirations of your children.
Writing a manifesto is an inspiring exercise because it can really help you think through your values and take a stand for what you believe in.
I recently heard a life coach talk about the importance of keeping our values and goals somewhere visible so we can see them every day. And a written manifesto is a great way to do that.
The Manifestos I've Written
I've written a few manifestos over the years. Actually quite a few, because I find this exercise so motivating and powerful.
I'm sharing several examples here with you so that you'll have some inspiration to try your hand at writing a homeschool or family manifesto, too.
At the start of our family's homeschool journey, I wrote a manifesto to guide us, Why Are We Homeschooling? In it, I identified and defined our core values as academic excellence, positive socialization, time, spirituality, togetherness, and freedom and flexibility. From that point on, our manifesto became a beacon of light to guide us through the days and years in a such a sweet and nurturing way.
My children grew and I began to connect with more homeschooling parents, especially moms, which inspired me to write a Mother's Day Manifesto with ten affirmations to encourage and support those I was working with. It's full of reminders like "Our sometimes seemingly small accomplishments add up to great things."
When I began to develop my website to reach even more homeschoolers, I spent time defining why I'm so passionate about helping homeschooling parents. And this has guided so many of my business decisions.
I believe in a world where:
Child development is prioritized in every educational setting
Learning differences are acknowledged, even celebrated, and educational alternatives are available to all children
Homeschooling is seen as a legitimate educational choice and homeschooling parents are valued as doing important work in this world
The Taproot Manifesto
Most recently, the Taproot Team and I got together to write the Taproot Manifesto. As a team, we collaborate every year on the in-person training retreat, the Taproot Teacher Training for homeschoolers that takes place the first weekend in August. This year, we decided that we wanted to clarify all that we believe about children and learning.
And so, voila, the Taproot Manifesto was born!
We envision a world where…
We envision a world where…
💜Children thrive in close connection to nature.
From nature walks and nature collections to natural materials…
It all makes a difference to the child's sense of the world.
💜Child development is understood & honored.
We wish for every educational setting and curriculum to respect the natural stages of child development.
💜Rhythm is utilized in the education of children.
Rhythm supports teacher + student alike in the flow of daily + weekly activities.
It also brings magic to our lives through festivals, holidays, and lesson planning.
💜The arts form the foundation for all play & learning.
The arts help children focus, improve memory + retention, provide an outlet for self-expression, and help heal humanity. Play and learning are enhanced by various art forms ~ drama, drawing, movement, music, modeling, painting, speech, and storytelling.
💜Educators implement holistic teaching methods.
Educators understand simple teaching methods that have great impact.
Experiential hands-on learning, delivering content through stories, and making your own lesson books brings the learning to a deeper level.
💜We honor the spirit and our own inner work.
Each soul is on a journey and has a destiny to fulfill. We take time to contemplate our own inner worlds, and support each child to become who they are truly meant to become.
💜Learning & educational differences are appreciated.
We celebrate educational alternatives and believe they should be available to all children.
💜Homeschooling is seen as a legitimate educational choice.
Homeschooling is valuable to society and homeschoolers are doing important work in this world.

Writing Your Own Homeschool Manifesto
I invite you to write your own manifesto for your family and homeschool. You can write it however you wish. Steal from the examples above if any of them resonate with you, use favorite quotes, texts, or anything that inspires you.
Here are 4 simple steps that can help you craft a manifesto that is just right for your family.
Step 1: Reflect on your core values. What are your hopes and dreams for your children? Consider the values and beliefs that underpin your homeschooling approach. What matters most to you and your family? You get to decide!
Step 2: Clarify your educational philosophy. Do you lean towards a traditional, structured approach? Or are you drawn to more flexible, child-led learning? Remember, there is no one-size-fits-all approach, and your homeschool manifesto can reflect your family's individuality.
Step 3: Set specific goals. What are your short-term and long-term goals for your homeschooling journey? What do you want to cultivate, foster, and accomplish? Establish clear objectives that reflect your family's aspirations and incorporate them into your homeschool manifesto.
Step 4: Craft your homeschool manifesto. Now it's time to put it all together. Create your statement(s) (or a drawing, or coat of arms!) that encapsulates your family's homeschooling vision. Make it authentic to who you are as a family. Your homeschool manifesto will serve as a touchstone on challenging days as well as a reminder of why you embarked on this journey in the first place.
Need help identifying your core values? We have a resource just for you!
Download your Core Values Worksheet here ⬇️

Embrace the Process
As we wrap up today's episode, I want to encourage you to embrace this process! It may take time, reflection, and revisions to craft a document that truly represents your family's unique journey.
In addition, your homeschool manifesto is a living document that can evolve as your children grow and as you gain new insights along the way. And one that can become a guiding light in your homeschool.
Here's to making decisions for our homeschools based on our core values!
Rate & Review the Podcast
If the Art of Homeschooling Podcast has inspired you, I'd LOVE it if you could rate and review the podcast on your favorite podcast player! Reviews can be left on Apple Podcasts (iTunes), Podcast Addict, or Stitcher.
Or simply pop on over to lovethepodcast.com/artofhomeschooling and choose where you want to leave your review.
And if you want to show your appreciation for the Art of Homeschooling Podcast, you can buy me a coffee!
Never Miss an Episode!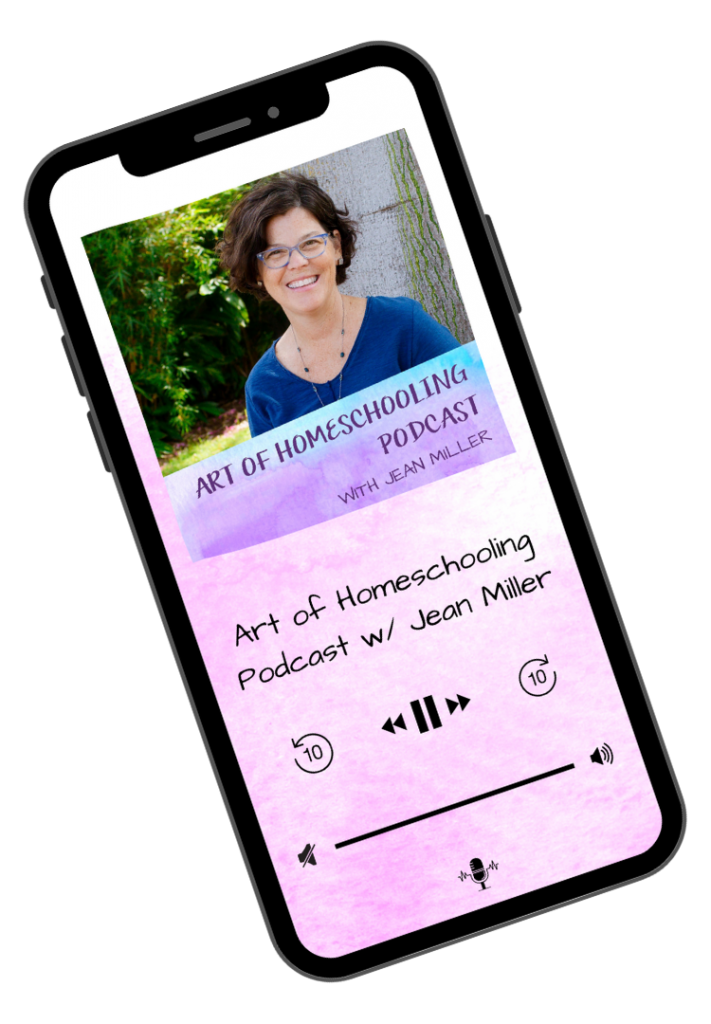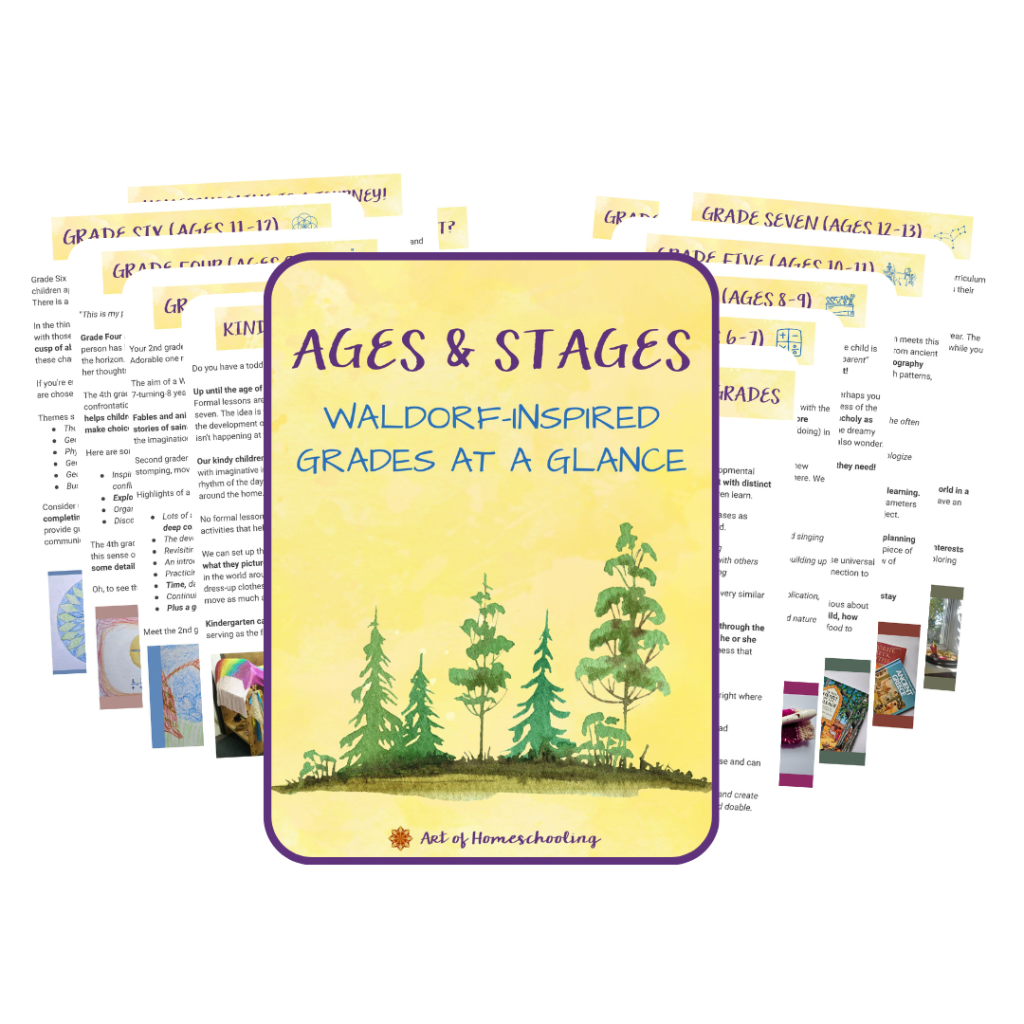 Free AGes & Stages Guide
Discover the wonders of each stage of learning so you can bring your children exactly what they need and homeschool with more confidence.