Getting Started with Waldorf Homeschooling
Welcome to the amazing journey of homeschooling! I want to help you navigate getting started with Waldorf homeschooling. Or getting started with homeschooling no matter what your situation is.
Here's my concise description of the Waldorf approach:
Waldorf education is a developmental approach to learning that incorporates rhythm and the arts into all lessons.
Not even sure what that means? No worries, I've got you covered!
Keep in mind…this is as much a path of growth and discovery for you as it will be for your children. 🙂
And I'm here to help you get started so you can feel more relaxed, present, and connected with your children.
As a homeschooling mentor, I am asked all the time, "Where do I start?"
If you're wondering that too, you're in the right place!
This page will give you 7 first steps to take, plus a basic supplies and resources list so you can begin bringing the magic of Waldorf to your children and family right away.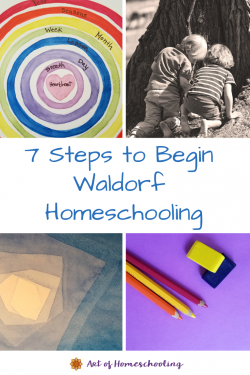 Getting Started with Waldorf Homeschooling
1. Start Where You Are!

Honestly, wherever you are on the homeschooling journey and in your understanding of the Waldorf method is just fine. You will learn as you go just like we all have.
I like to say, "Think in threes, pick one." So find three things from this article that you want to implement and then start with the first one!
2. Embrace Rhythm

Rather than expect perfectly planned and executed lessons, start with creating a steady rhythm for your family.
Yearly rhythm includes seasonal celebrations & festivals

Weekly rhythm includes, for example, different activities on different days such as painting on Mondays or baking bread on Wednesdays

Daily rhythm includes meals, chores, lessons, bedtime
For more on rhythm, get my FREE Homeschool Rhythm Starter Kit.
3. Enjoy the Journey

You don't want to rush through daily life activities just to get to the lessons. The whole of your day and how it happens is a lesson in itself!
So make a simple plan for chores and a simple plan for meals, and then involve your whole family. Enjoy the journey!
4. Spend Time Outdoors

Unstructured time in nature is so nurturing. The flexibility of homeschooling allows us to build our days around what's best for our children (and for us!).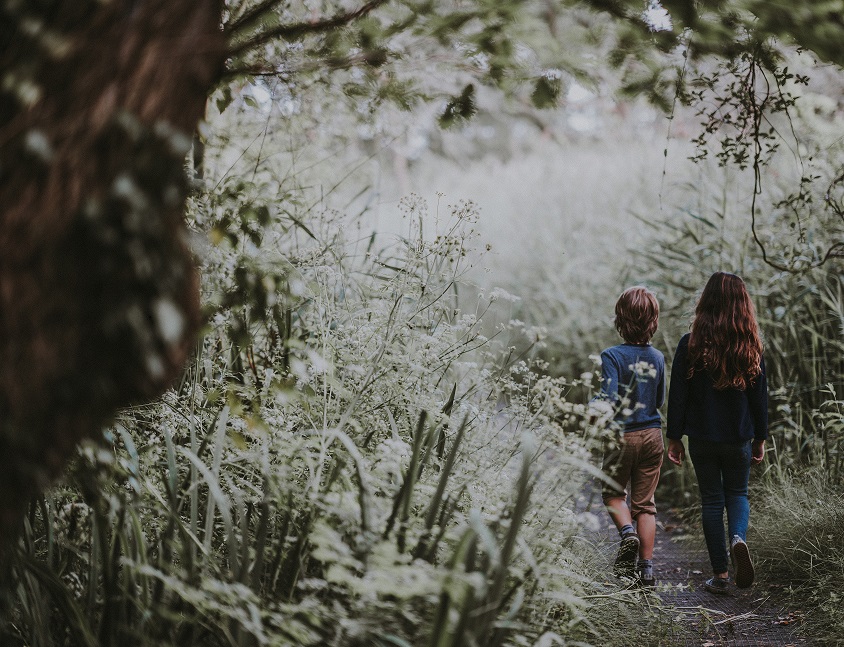 You might like to create a Nature Table where you bring some items from your nature walks indoors to create a seasonal display.
5. Read Stories Every Day

Stories form the foundation of our lessons. All kinds of stories – about nature, animals, the seasons, good people, etc.
Try telling or reading a story one day. Then on the next day, retell the story, act it out, paint, draw, or model something from the story.
6. Weave in the Lively Arts

Waldorf education incorporate the arts into lessons and life – drawing, movement, music, drama, modeling, painting, and speech. All in addition to stories, of course!
If you want specific, actionable ideas for how to weave the arts into your lessons, click here to get Your Guide to Lively Homeschooling. It's free!
7. Find Community

Whether in your neighborhood or at a distance, finding other homeschoolers on this journey can make all the difference. So find your tribe!
If you would love community support from the convenience of your own home, please check out the Inspired at Home mentorship community. With monthly masterclasses, coaching calls, and plan alongs, you can get the support you need along with inspiration, and a community of like-minded homeschoolers to sustain you. Get skilled in the Waldorf approach at your own pace and customize whatever resources you have to suit your family.
Supplies and Resources I Recommend
The seven steps above are a POWERFUL foundation. And, you might want to dig a little deeper into the practice and philosophy of Waldorf education.
Below I've put together a simple list of supplies and resources to further your work as a Waldorf homeschooling parent. So excited for you!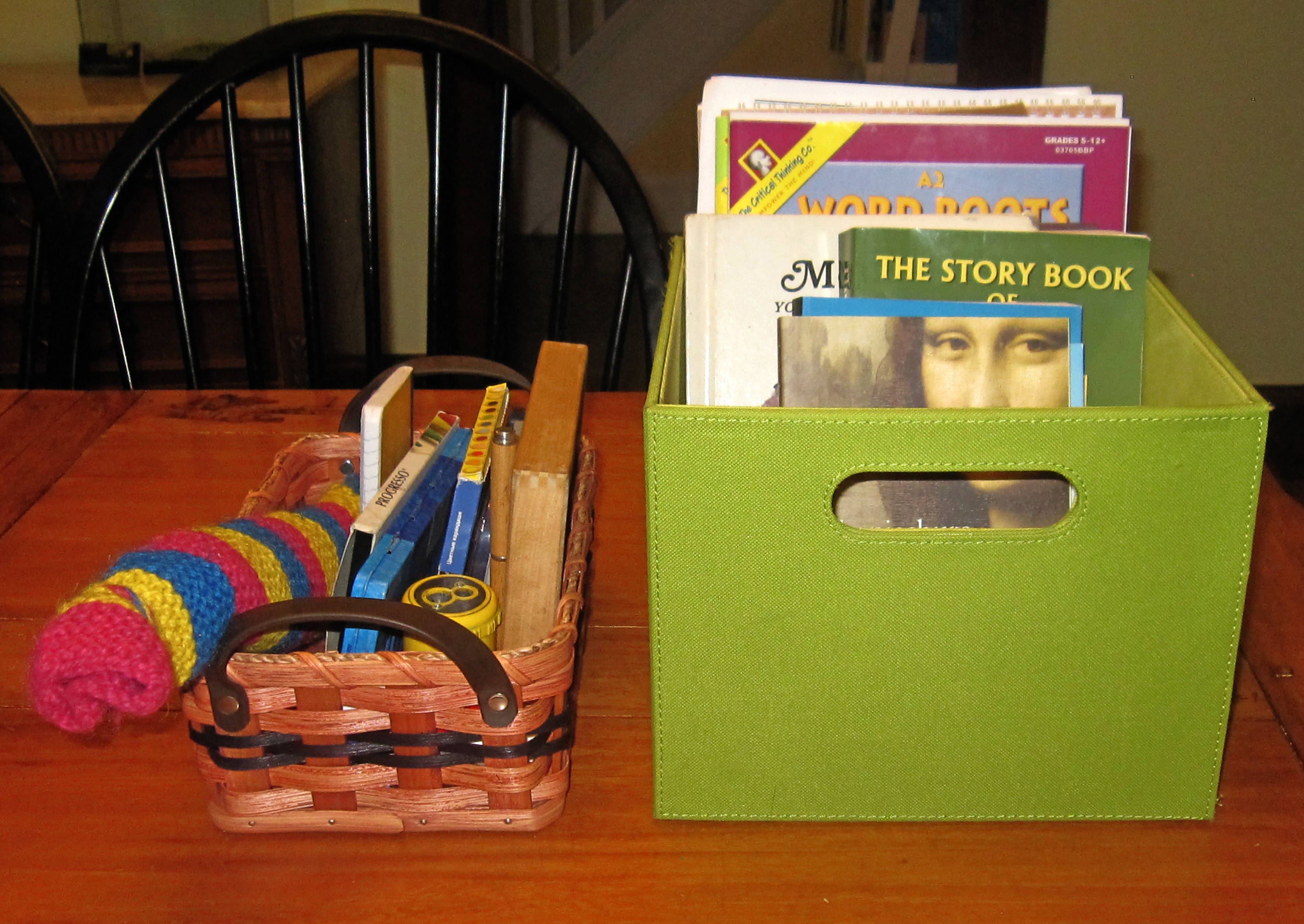 This list contains affiliate links for your convenience. Click here to read my full disclosure policy.
Supplies
I suggest you get started with watercolor painting, drawing, and bean bag games. This is a great way to bring art and creative movement into your home now, and you can always add more in later.
Below are a few high quality art supplies I recommend. The crayons, watercolor paints, and pencils will last practically forever and are truly worth the investment!
For making homemade bean bags, check out this blog post: Movement Games for Children
Resources
Here are just a few books and resources I LOVE. Click the links and check them out!
You CAN homeschool your children with Waldorf.
Just remember to keep it simple with these 7 steps. Above all, enjoy the journey!