Lantern Festival Sample Invitation
You are invited to the…
Annual Lantern Festival
Saturday, November 10 at 5:00 pm
At (list location with address)
rain or shine!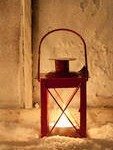 We will gather by the fire for a story, to practice our songs, and then share food. We will end with our walk, carrying our lighted lanterns through the trees while singing.
Please RSVP to ____ (email address and/or phone number) and indicate what food you will bring to share.
Each family should bring:
Either soup, muffins or hot cider or tea to share (*list any dietary restrictions).

Mugs, bowls and utensils for your crew.

Warm clothing & blankets to sit on/wrap up in; rain gear if necessary (we'll be outside).

Lanterns for each family member to carry with a tea light inside.

Promptness – please try to be on time so that the evening doesn't run too late!
If you have any questions, or need lantern instructions or song sheets, please ask.

Additional help needed:
One other adult to arrive at 4:00 to set out the path.

Someone to arrive around 4:30 with firewood to light the fire.

A few people to help light the lanterns before we walk (bring long nose lighter).

A few people to help gather the lanterns and clean up afterward.

Someone to remind us to sing the "Give Thanks" blessing before we eat!